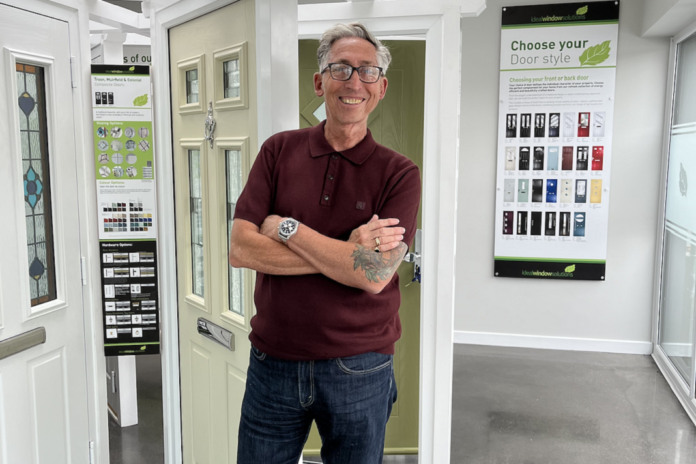 Ideal Window Solutions has signed a three-year supply agreement with Emplas. Ideal Window Solutions is a new-build and retail installer that first began working with the fabricator in 2017.
Thom Emerson, director at Ideal Window Solutions, said: "There are a lot of different reasons why we're working with Emplas but one is their sector expertise. They get what we need from them and what we're up against. That included during lockdown, when they got some stick for coming back when they did. They did so at our request and that of other commercial customers because sites never shut down and needed windows.
"Product quality is good. The communication, the visibility of our supply chain that they give us through EVA, the Emplas portal, is excellent. They're investment-led, they innovate and they deliver what we need as a supplier into retail but particularly the commercial sector."
Set up by Chris Palmer and joined by Thom in 2012, Ideal Window Solutions works with housebuilders in addition to supplying retail customers throughout Hampshire and West Sussex. Thom said that the length of contract lead times in the commercial sector combined with the price increases that the window and door sector had seen over the past two years, has made maintaining margins difficult.
Thom continued: "Retail isn't a problem. We don't know what we're fitting until we sit down with the homeowner. We get the price from Emplas, reflect that in the price to the homeowner and get it back to them almost immediately. There isn't a delay.
"The price is what it is. If it's increased, we pass that on and the homeowner pays it.
"Contracts are different with housebuilders. We're pricing months in advance and that has made it difficult to guarantee margins. Emplas is intelligent enough as a supplier to understand that, and they have worked with us to develop a partnership which works for us and them as part of a three-year deal."
Jody Vincent, Emplas' sales director, explained: "We're delighted to be able to continue to work closely with Ideal Window Solutions in what I believe is a genuine example of industry partnership. The team has a fantastic reputation in the commercial sector built on decades of experience, and it's our privilege to be able to continue to support them going forward. The fact that they have signed a three-year deal is also indicative of the confidence they have in us and our own growing specialism in a new-build environment."