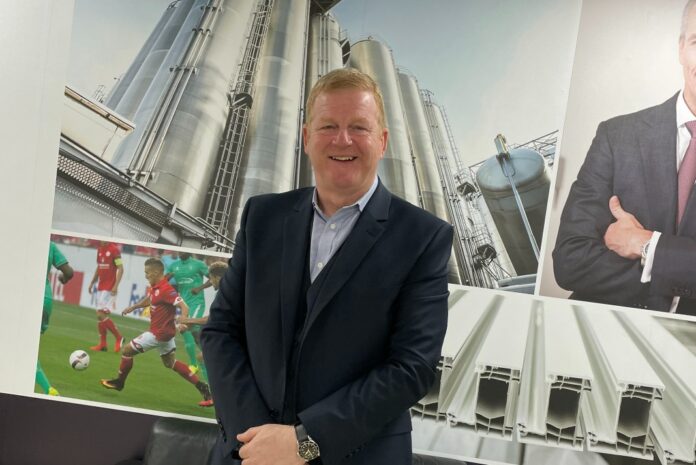 The systems company Kömmerling has doubled its floor space at next year's Fit Show exhibition – marketed as the UK's only dedicated trade show for the glass, glazing and components industry. The move is intended to be a major statement of its ambitions as a global brand in the UK.
The business promises new products, exciting business initiatives and a special announcement that's being kept under wraps until the show opening. The Fit Show takes place from 10 to 12 May 2022.
The newly expanded floor space will result in Kömmerling exhibiting with a 156m² floor area, enough to ensure a major presence at the show, which will be held at The National Exhibition Centre, Birmingham. With pre-registrations the best yet, the event is set to be a must for installers and fabricators eager to seek what's new, industry wide.
Kevin Warner, sales and marketing director for Profine UK and Kömmerling, said: "We've a lot to show at next year's event, including our new six-chambered flush sash, which has a class-leading U-value of 1.2W/(m²K). Other products on show will demonstrate our strong product engineering philosophy. It's also the first opportunity for us as a business to present the new face of this business, following the acquisition process back in 2020 and a new technically-led sales team too."
For more information, visit profine-uk.com, email enquiries@profine-uk.com or call 01623 579 200. Next year, visit stand D21 at the Fit Show.