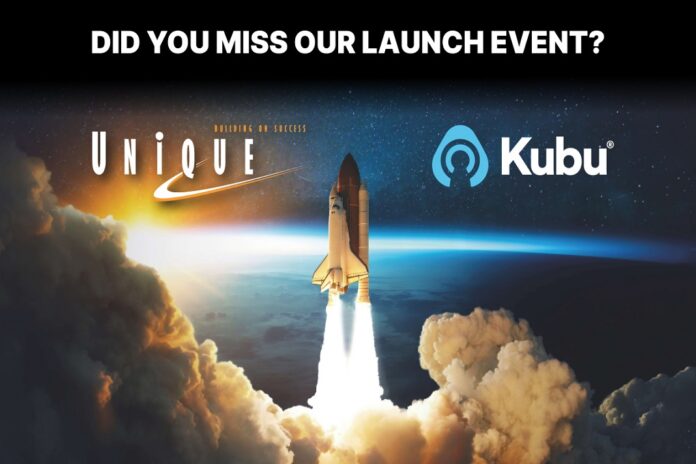 Leaders of Unique Window Systems and Kubu Smart Security announced a new aspect of their partnership at a launch event on Wednesday 22 March, at the National Space Centre in Leicester. Building on the businesses' existing partnership, Unique's windows and doors are now to be supplied with 'Works with Kubu' capability as standard, from this year onwards, according to Unique's representatives.
"During the event, visitors heard presentations from Kubu's managing director, Ryan Bromley, head of projects and technical, Irun Sangha, and design engineer, Tom Jameson," said a Kubu representative. "Collectively, they covered topics such as the highly reliable, highly secure nature of the technology employed by Kubu smart sensors, the ease with which they can be incorporated into new windows and doors, and the rich functionality and benefits they offer the homeowner. This includes the ability to remotely check whether their home's windows and doors are open, closed, locked, unlocked or on a vent setting as well as to receive alerts if someone enters or attempts to enter their property.
"The Kubu team also highlighted the commercial opportunities available to installers through its three levels to smart as standard' sales strategy and its Kubu Pro Installer Scheme, which actively encourages installers to take full advantage of current market trends and become smart installers as soon as possible. Given the surging demand amongst consumers for smart technology and the growth in people looking to benefit from connected homes, the sales potential for Kubu smart sensors is enormous."
Sunil Patel, joint managing director of Unique Window Systems, who opened the event, explained: "Unique's success as one of the UK's leading fabricators of windows and doors owes much to our progressive, forward-thinking approach and our ability to adapt to changing market conditions and trends. The decision to offer our range with 'Works with Kubu' as standard is a natural extension of that, and fully reflects our desire to create the most inspiring, innovative and high-performance architectural fenestration products available."
Ryan Bromley, co-founder of Kubu Smart Security, added: "Our partnership with Unique creates some truly exciting opportunities for their installers to embrace smart tech and to use it as means to upsell or to create differentiation from their competitors. Best of all, they can tap into the rapidly expanding and already multi-billion smart home market with impressive ease and efficiency.
"Installing Kubu smart sensors has been designed to be simple and intuitive. It can be performed without specialist tools or training. Plus, we're also offering comprehensive marketing and tech support to help them enjoy maximum returns with minimum effort." Read more about this partnership in the April 2023 edition of GGP magazine.