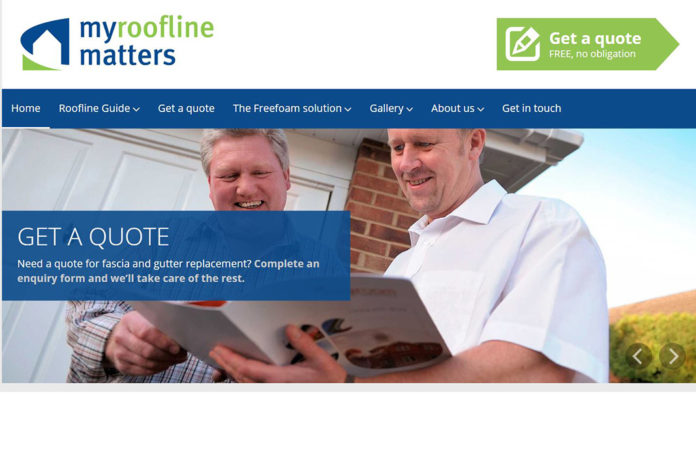 Freefoam Building Products says that it is committed to building support and opportunities throughout the supply chain. The company adds that its registered installer programme is one of the most important parts of this strategy – offering home improvement companies a package of support, from marketing materials to guarantees.
According to Freefoam, the reason that its package is a 'game changer' is because it offers access to free pre-qualified consumer leads for roofline and cladding work.
The company says that it has developed a pull-through strategy to bring in business on a day-to-day basis with pre-qualified leads for installers. Freefoam's website – myrooflinematters.co.uk – generates pre-qualified leads throughout the UK. Said to feature subtle branding, and unbiased, easy-to-understand articles, it tells homeowners what to look out for, as well as encouraging them to get a quote from their local Freefoam registered installers.
Freefoam adds that it doesn't charge for leads, and only offers leads to companies who respond quickly, with good conversion rates. It also follows up each lead with the installer and the homeowner to ensure everyone is happy.
Freefoam has also developed a consumer focussed site call mycladding.com, that is designed to allow its registered installers to benefit from increased consumer demand for external PVC-U cladding products.
The site features tools to visualise colour options, order samples and an 'inspirational' gallery of images.