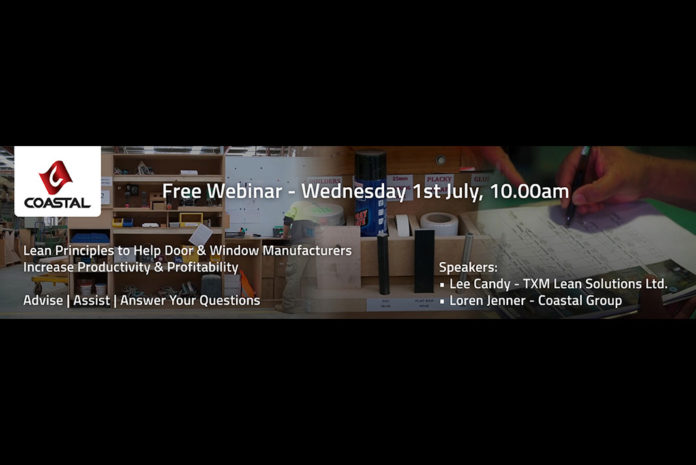 Coastal Group is hosting a complimentary webinar for door and window manufacturers alongside TXM Lean Solutions on Wednesday, 1 July at 10am.
The webinar will focus on lean principles of manufacturing, which is designed to increase productivity and enable businesses to reach their growth and profit potential. Coastal Group says the webinar will provide insight into the basic concepts of lean manufacturing and how they can be applied to achieve increased capacity and sustainable growth.
Topics will include:
Understand the causes of low productivity and constraints.
Overcome typical limiting factors in a door and window manufacturing business.
Improve your workshop layout.
Cope with different speed processes.
Avoid costly errors and mistakes.
Achieve profitable growth.
To register, please click here: www.coastal-group.com/blog/Free-Webinar-Lean-Principles-to-Help-Door-Window-Manufacturers-Increase-Productivity-Profitability.html