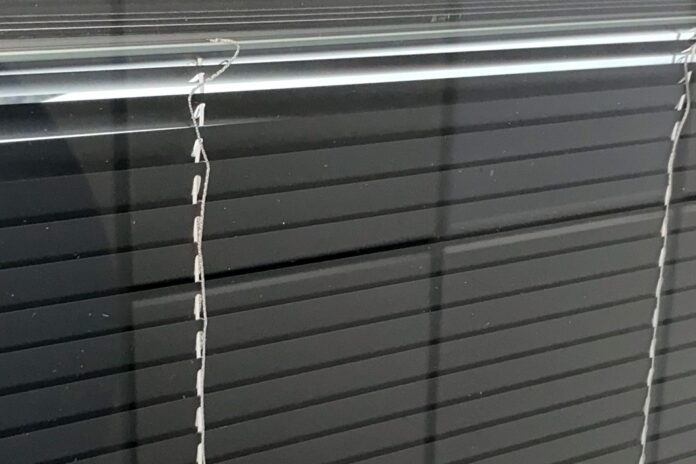 Morley Glass has added a new black option to its venetian Uni-Blinds integral blinds range. The new blind system's slats, cords, header unit and sideguides are all colour-matched black. The black option brings the number of Uni-Blinds colour options to 11.
The new product is the result of partnership between Morley Glass and ScreenLine integral blinds manufacturer, Pellini SpA, which pioneered this type of shading and privacy system in the 1970s. It gives homeowners and commercial customers the opportunity to coordinate the blinds with their décor, whatever the colour scheme, according to business representatives. The system can also custom-made to fit precisely within the cavity of a double- or triple-glazed unit.
Five different control systems are available for the black venetian blinds, as they are for all other colours. This includes the 'popular' cordless, slider-controlled SV System and the smart-home-compatible MB System, which can be integrated with home automation systems, leaders of the business have said.
Ian Short, managing director of Morley Glass, said: "We've listened to feedback from Uni-Blinds installers and responded to a growing desire from homeowners for black venetian blinds. We took up the mantle and, working closely with Pellini, made a black integral blind a reality.
"Having 11 colours to choose from in our venetian integral blinds, as well as 12 options in our pleated blinds and eight pleated blackout colours, gives installers the creative freedom to cater for different tastes. Whilst many customers will still love our exclusive anthracite grey (S159) venetian blinds or perhaps metallic silver for dark-coloured frames, we expect black to prove extremely popular. Black works very well with lighter frames too, including 2022's go-to colour, agate grey."
Uni-Blinds are manufactured to order in Leeds, in as little as 10 days when the order is placed by 10am on Thursdays. Complementary nationwide delivery is also available.
Morley Glass exhibited at this year's Fit Show in May. Read more about here.