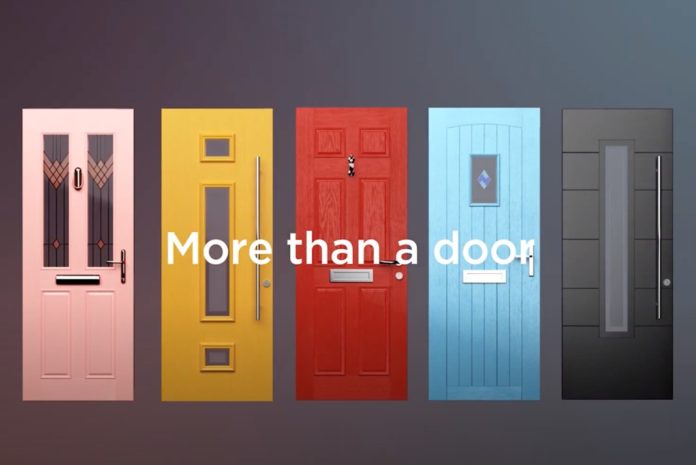 The door manufacturer Apeer has launched a TV advert showcasing its range and quality of composite doors, to further boost lead generation for its trade partners and retailers. The 'More than a door' advert represents an approximately £100,000 investment, and began being broadcast from 13 September. The ad runs for eight weeks across Channel 4, ITV, Sky Smart Ireland and video on demand channels, including ITV Hub and All 4. Viewers are directed to the Apeer website, where they can find approved stockists.

Running alongside Apeer's current digital campaigns, the new TV ad targets upper middle class homeowners: the 35 to 65 female demographic who have a keen interest in home improvements. "We used Experian credit data to target lifestyles and income brackets," said Linda Tomb, Apeer's marketing manager. "Past research and feedback has shown that it is still females who hold the sway when it comes to choosing home aesthetics and therefore which company and products a household ends up purchasing."
The sleek ad features multiple doors flying around the screen, in a style similar to the mobile phones adverts from which it took its inspiration. "Just like those, we wanted it to be catchy, interesting and really show the USPs of our products – the high quality range of contemporary styles and colours, superior security and excellent energy efficiency our doors offer," said Linda.
"We have run the ad on social media for a couple of months and it is working really well for us, so we wanted to also run it on TV. We've just increased our digital marketing budgets so both campaigns will run together to boost our lead generation for Apeer trade partners."
Viewers can expect to see more Apeer adverts on their screens in the coming months, and there will also be other exciting developments for the brand, Linda added. "We have big plans for more advertising in 2022 and this includes some exciting new developments for our award-winning Lumi frameless window and door range too."
Apeer's new 'More than a door' TV advert can be viewed online, here.