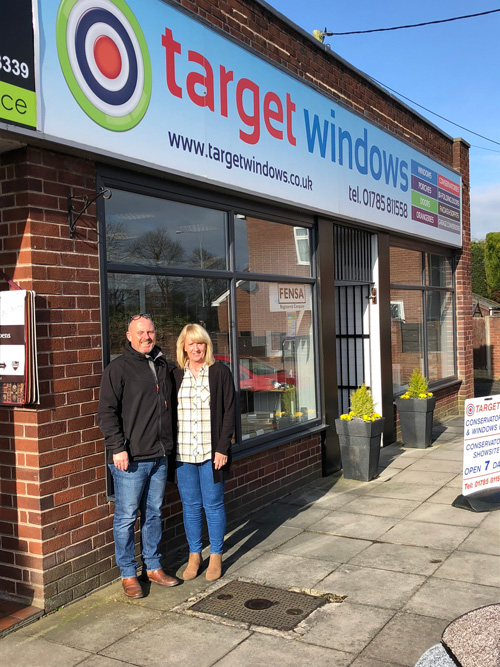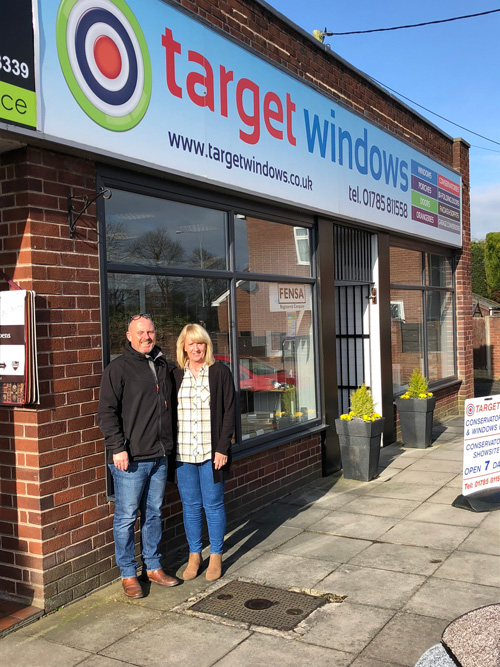 Target Windows, based in Meir Heath, is celebrating 35 years in business.
The company was established in 1983 by businessman, Alan Tune, who previously manufactured windows for a local double-glazing firm. When the firm he was supplying went out of business however Alan opened a small showroom in Radford Street, Stone, where his sister, Jane, and his wife, Sylvia, would make appointments to see customers who required quotes for windows, doors and conservatories.
As demand increased, Jane assisted with sales appointments, and the small showroom was soon outgrown. Target relocated to its current home at The Fillybrooks in Stone and then expanded into Uttoxeter.
In 2002, current company director Guy Basnett joined the team, after marrying Jane in 1999. His experience in sales is said to have opened up the commercial market. Alan's brother Mick is also part of the management team and has many years of experience in the industry. Over the years, the family business is said to have gone from strength to strength.
Guy Basnett said: "It's a very exciting time for Target. We are now focusing on securing commercial contracts throughout the UK on new-build sites, schools, animal re-homing projects and refurbishment projects.
"Many new products are set to be introduced to the existing range as the domestic market continues to evolve, to meet the demand of our many clients wanting to maximise their living space.
"We're so proud of what we have achieved and to mark our 35th anniversary, we will be hosting a celebration event at our Stone showroom on the bank holiday weekend of 5-6 May from 10am to 4pm. Customers old and new are invited and there will be a raffle in aid of the Douglas Macmillan Hospice, with vouchers worth up to £300."