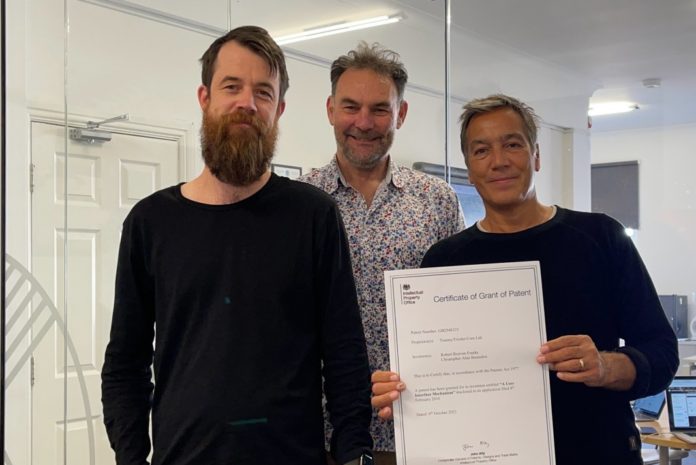 The technology used by software company Tommy Trinder, for its Installer Award-winning Framepoint platform, is now protected by a patent. The ability to free draw windows and doors with a finger or mouse has become an iconic feature of Framepoint.
Of the patent, Chris Brunsdon, the company's founder and CEO, said he was chuffed: "Installers want quoting software that is easy to use, and it doesn't get any simpler than free sketching your windows and doors. There's a real wow moment for homeowners when they see it in action too. We're so chuffed that this ground-breaking technology has finally been recognised with a patent."
Getting a patent for software applications is notoriously difficult, the company explained, detailing the long process that the firm has gone through. Robert Franks, Tommy Trinder's chief technology officer, said: "We started developing our free drawing technology a little over eight years ago. Chris showed me how he sketched out windows and doors on an A4 pad, when he was selling to a homeowner, and told me he wanted to be able sketch windows on a computer, in the same, simple way.
"New technology to render shapes and images via the web was just emerging at that time, and we moved quickly to leverage this to develop our interface for hand drawing windows and doors. I'm really proud of what we managed to deliver. The images are super fast and photo-realistic throughout the system. Getting the patent is the icing on the cake!"
Chris added: "This patent means Framepoint will be the only software that can do this for the next 20 years, so it gives our subscribers something even more unique to set them apart from the competition." Installers can find out more about Framepoint, and book a free demo, at tommytrinder.com.