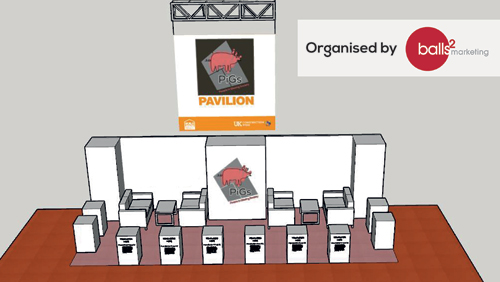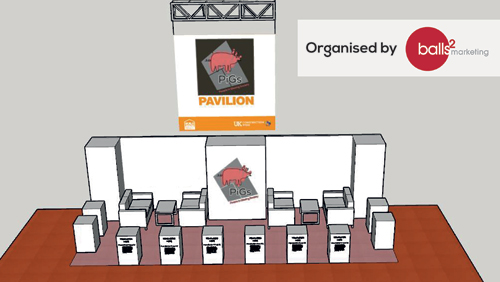 Balls2 Marketing, organiser of the People In Glazing (PIGS) networking events, has announced the PIGS Product Pavilion, that will form part of the Doors, Windows & Glass Show at the forthcoming Build Show at the UK Construction Week event at the NEC on 9-11 October, 2018.
The PIGS Product Pavilion will reportedly feature some of the best products the glazing industry has to offer and according to Balls2 Marketing, will also offer a great check-in and meeting point for any people in glazing attending the Doors, Windows and Glass Show, who would like to have a coffee and catch-up with industry friends.
Sarah Ball, PIGS organiser and director at Balls2 Marketing, said: "The Build Show started supporting PIGS events last year and it gave us the chance to discuss how we could make sure that the first Doors, Windows and Glass section of The Build Show at UK Construction Week would be a big success.
"We knew it was an excellent opportunity to get innovative products and companies from the glazing industry in front of the wider construction audience, including architects, developers, builders and contractors so we suggested creating the PIGS Product Pavilion.
"There will be 10 product showcases from across the industry supply chain on the PIGS Product Pavilion, from component suppliers, to fabricators. The stand will also be a place where PIGS can catch up with industry friends and use as a meeting point when they get to the show.
"We'll also have some events going on over the three days, to help people from the glazing industry make the most of the exhibition and help visitors see the fantastic innovation that's happening in the industry."
Leah Christian, sales manager at UK Construction Week, said: "We're so glad to have Balls2 Marketing on board, helping to bring more product innovation to the new Doors, Windows and Glass Show. We really wanted to make sure that we captured the social aspect of the glazing industry too, which is why we love the idea of the PIGS Pavilion."
Visitors can find the PIGS Pavilion on Stand B515 near the entrance to Hall 10, in the Doors, Windows and Glass Show.