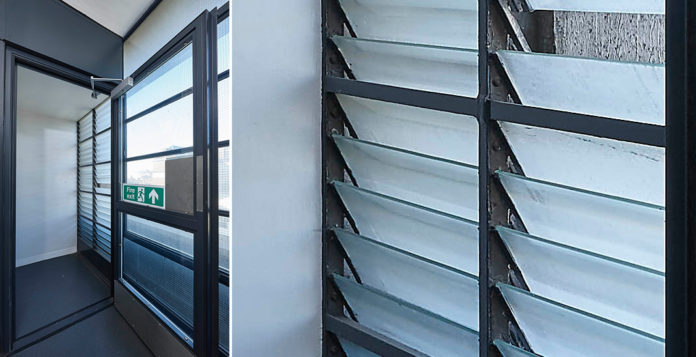 According to The Window Company (Contracts), its 'proven expertise' in fire door installation helped secure a contract to replace 70 steel fire doors at the 16-storey William Blake House in London's Soho district.
The Chelmsford based commercial installation specialist has been investing in fire door training and certification for its fitting teams since early 2016 and is authorised to issue all the relevant certification to clients.
This, combined with an established reputation working on behalf of Osborne Property Services who were carrying out major planned works at the block, was a key factor in it being entrusted to fit the fire doors throughout the 1960s built block.
The Window Company (Contracts) has installed fire doors in all of the communal areas at William Blake House to ensure that it complies fully with the most up to date, post-Grenfell fire safety legislation.
Company chairman, David Thornton, commented: "While there is still no legal requirement for installers to be certified to fit fire doors, clients and contractors are nevertheless increasingly recognising how important it is to use only experienced, highly trained installers like ourselves. We think that the quality of the installation is as important as the quality of the fire door itself and are backing efforts to make the type of training and certification which our team have undergone via the UKAS accredited IFC (International Fire Consultants) mandatory across the industry."
William Blake House was built in the mid 1960s on the site of the birthplace of the famous English artist and poet. Sited within the Soho conservation area just a short distance from Carnaby Street, it is one of the flagship properties owned and managed by City West Homes.
As well as replacing the fire doors, the work carried out by Osborne also included the installation of a new green roof and communal roof space for residents of the 72 flats.