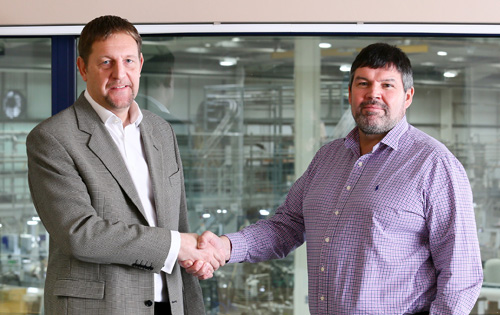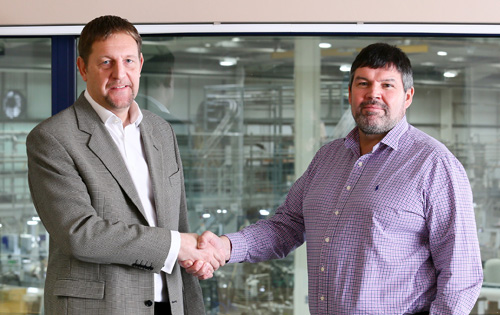 Roger Hartshorn, the creator and driving force behind two of the UK's biggest PVC-U systems houses, has announced that he will be leaving his role at Liniar later this year in order to spend more time on other personal and business interests.
Roger, owner of HL Plastics and the Liniar brand, as well as Avantek Machinery, will step down as CEO of the Flamstead Group in October. "I'm incredibly proud to have been a part of the success that HL Plastics has achieved over the last 41 years," he said.
"But I feel that now is a good time to move away, safe in the knowledge that the Group will be left in a superb position under the guidance of a proven, stable management team."
"Our excellent parent company, Quanex Building Products, has continued to follow my philosophy of investment, new product development and technical innovation.
"Quanex is a long-term industrial conglomerate and I feel confident that the Liniar and Avantek businesses will continue to perform, thrive and grow, just as they have over previous years."
Martin Thurley, who joined HL Plastics as managing director in February 2017, will assume the position of group MD when Roger departs. "What Roger has achieved here is incredible," said Martin. "I know just how much the company, and the people who work here, mean to him. His drive, passion and foresight have been key to the impressive growth of the group and he's taken great care to ensure there's a solid team in place for a smooth transition.
"I'm extremely proud to be taking the reins and building on the success of Liniar and Avantek. Roger will be leaving us in an excellent position and with the backing of Quanex we fully expect to continue going from strength to strength."
The story of Roger's rise to the top of the fenestration industry is an inspirational one. He began his career as a tooling apprentice at HL Plastics in 1977; 11 years on and he was leading a management buyout with his partner, Mike Bosworth, adding Tarpey Harris Precision Toolmakers to the group one year later.
The Eurocell brand name was launched in 1991, followed by its first window system three years later. The success of Eurocell persuaded the Tessenderlo Group to acquire total ownership of the group in 2003. Two years later, Roger and Mike formed Flamstead Holdings and bought back HL Plastics and Tarpey Harris, launching the Liniar window system in 2008.
The Flamstead Group was acquired by American NYSE-listed firm Quanex in 2015, with Roger remaining in place as Group CEO.
Roger has been recognised for his achievements over the years. He was featured in The Manufacturer 2014 Top 100 influential individuals in UK manufacturing, and attended a reception with Her Majesty the Queen in 2017 after Liniar won a Queen's Award for Enterprise for its Modlok bi-fold.
"I'd like to thank all staff, customers and suppliers for their help and support along this amazing journey," said Roger. "When I first started as an apprentice toolmaker at HL all those years ago, I hardly imagined that I would end up ringing the closing bell at the New York Stock Exchange or meeting the Queen. Not bad for a working class lad from Derbyshire!
"I certainly won't be retiring – I still have industrial property interests, Tarpey Harris and the newly formed Garner Aluminium Extrusions. I look forward to spending more time developing and focusing on these businesses along with perhaps a few extra holidays."