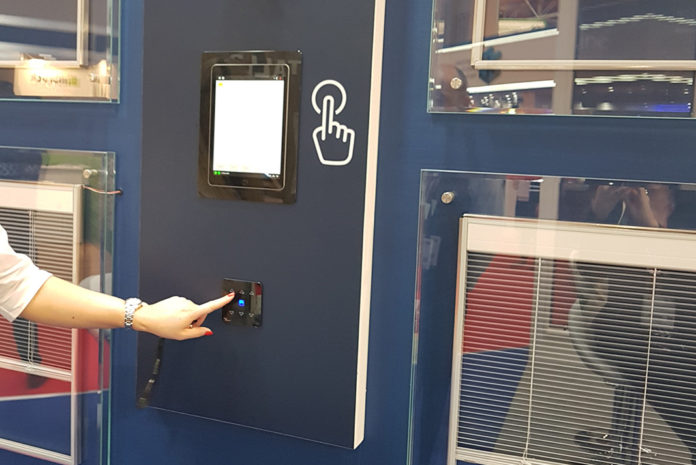 An app that allows you to open and close electronic integral blinds from a mobile phone or tablet is said to have proved a hit for Morley Glass & Glazing at this year's FIT Show.
Ian Short, managing director at Morley Glass & Glazing, said: "We had an amazing show with huge amounts of interest in our complete range of sealed units with integral blinds inside including manually operated, solar powered, sliding and fully electronic blinds.
"But there was certainly a theme in terms of the demand for smart technology, as consumers are looking to integrate their integral blinds into their home automation systems and operate them through apps on their tablets and phones. The fact that we could demonstrate all our systems and, in particular how to incorporate the app into the operation of our MB system of electronically operated blinds, helped fabricators and installers see the benefits and realise how easily they could add integra blinds to their portfolio of products."
Visitors to the Morley Glass stand were also invited to view the range of integral blinds in a home environment using a virtual reality headset that explained both the benefits of each operating system as well as the choice of Saint-Gobain glass available, depending on the comfort benefit required by the homeowner.
Ian Short added: "We took a very large exhibition stand and enjoyed the opportunity to meet with existing customers and also make contact with lots of potential customers too. It was a great show for us and we'll be sure to be back next time."