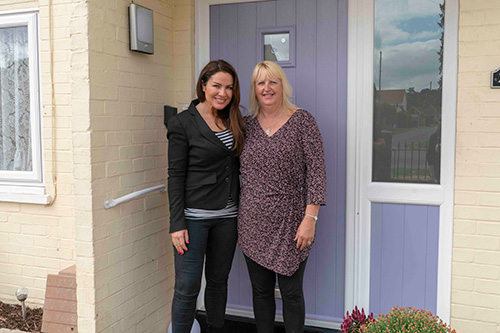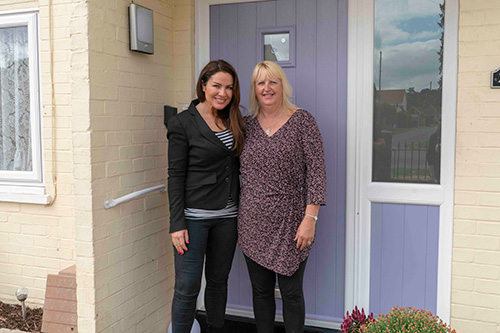 After being involved in several DIY SOS projects over the years, Solidor recently launched Solidor SOS – The Grand Entrance, a social media campaign asking consumers to nominate someone for a new entrance door.
There was one nomination that stood out: Mr & Mrs Dellar and their son who suffers from Dravet Syndrome, a form of paediatric epilepsy and Autism Spectrum Disorder. A Solidor partner, FIS Windows, put forward their name, as it was already working on an existing DIY SOS project with them through local charity GeeWizz by providing windows and a French-door set to their home in Ipswich.
The existing PVC-U panelled front door to their home had a faulty handle and cylinder while the door itself was narrow and had cracked due to the wheelchair access requirement. Solidor supplied FIS Windows with a wider door combination from the Italia Collection in lavender from the new pastel range, complete with full length Karcher handle for ease of access, along with a low threshold for better access.
Tracy Garwood, marketing manager of FIS Windows, commented: "The nomination to Solidor was obviously a perfect opportunity for us to help them out further given their circumstances. They now have a front door that is wide enough for the wheelchair, is totally secure and has also made a great feature on the home. Needless to say, the family are thrilled with their new addition."
Gareth Busson, head of sales and marketing for Solidor Group, added: "It's clear to see that the new door for Mr & Mrs Dellar and for their son will greatly improve their lives daily."