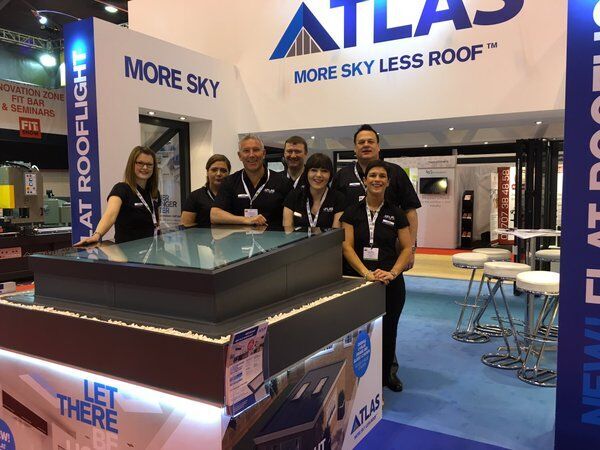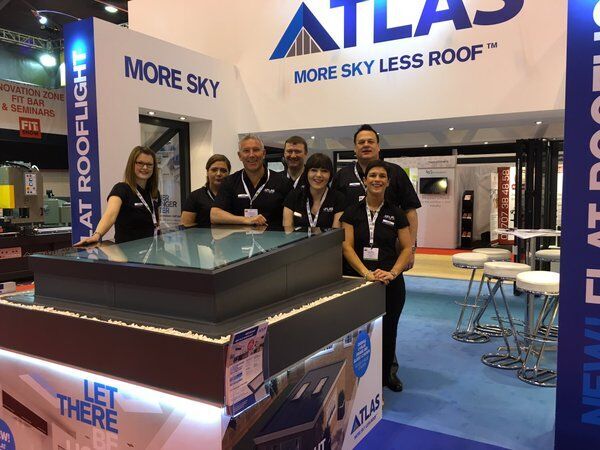 Atlas Glazed Roof Solutions has announced 'exceptional sales' of its fixed flat rooflight just six months after its launch. Since first unveiling it at The FIT Show, demand for the flat rooflight has risen sharply and Atlas is now fabricating at least 40 rooflights a week.
Gareth Thomas, sales and marketing director at Atlas Glazed Roof Solutions, explained: "It's been a superb first six months since the launch of our flat rooflight and we're delighted to report that sales are consistently on the up. We know from talking to our installers that this is down to a number of factors – the look of the product, its competitive price, a fast five-day lead time and the comprehensive marketing support we provide. One thing they all say however is how easy this product is to fit. One of our customers reported that they'd installed a rooflight in just one hour, which is incredible!
"For us, it's fantastic to be supporting our installers with a desirable, fitter-friendly product that will help them increase their productivity and ultimately boost their profits. It may be minimalistic in design, but this flat rooflight is certainly maximising great market opportunities for them. With such a great first six months behind us, we're well on course to hit our next exciting milestone of 50 flat rooflights a week very soon."
Developed to satisfy the growing trend for flat glazed roof products, the Atlas Flat Rooflight features a 27% slimmer overall frame height to achieve a flush glazed look with minimal internal and external sightlines. It also delivers a complete roof (glass and frame) 'U' value of 1.3 W/m2k, without the need for triple glazing.