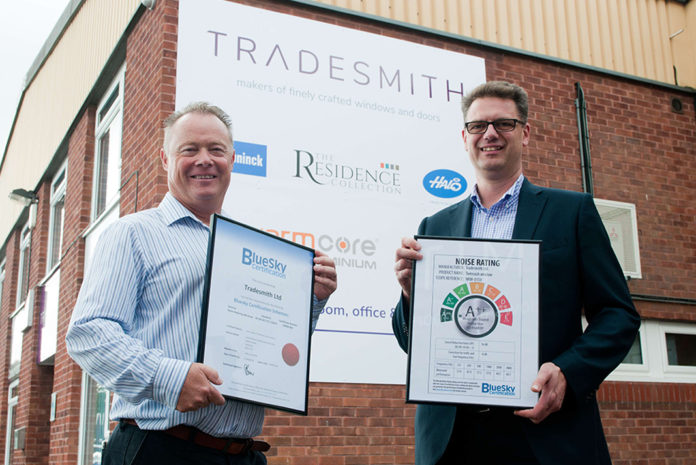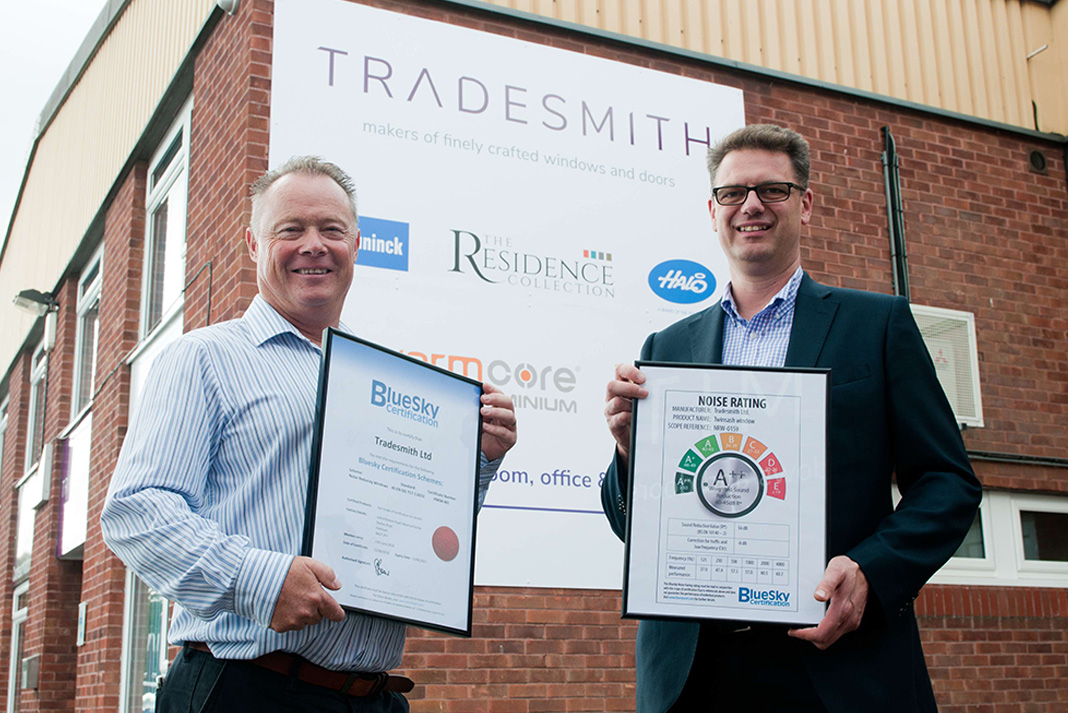 Tradesmith has announced that it is the first PVC-U fabricator to make a range of Bluesky certified acoustic windows. The company has a range that includes 'A++', 'A' and 'B' noise rated windows.
The windows, which are said to be suitable for domestic and commercial projects, offer protection from noise pollution for properties in high noise pollution areas – i.e. near busy roads, airports and train lines, as well protection from noisy neighbours, night clubs and schools.
Mark Hutchinson, managing director of Tradesmith, commented: "Unwanted noise is a blight on people's lives. More than one in ten house moves is reported to be to escape unbearable noise. We're delighted to be the first PVC-U fabricator to achieve Bluesky acoustic certification and can supply 'A++', 'A' and 'B' rated windows which provide the gamut of effective solutions for unwanted noise.
"In the past, overclaiming and underperforming acoustic solutions produced disappointing results, but we have worked with VEKA Halo, Warmcore aluminium and Deceuninck to make a range of windows which are engineered to block excessive sound. These windows have then been independently certified by Bluesky to verify that the manufactured product is in line with the original tested specification. Provided they're installed correctly, these windows make a dramatic difference to the volume of unwanted sound people are exposed to."
Simon Beer of Bluesky Certification concluded: "Our noise rating certification process means that window and door manufacturers now have a clear way of demonstrating the acoustic performance of their products. Tradesmith is now able to offer an easy to understand solution to noise problems in the South."