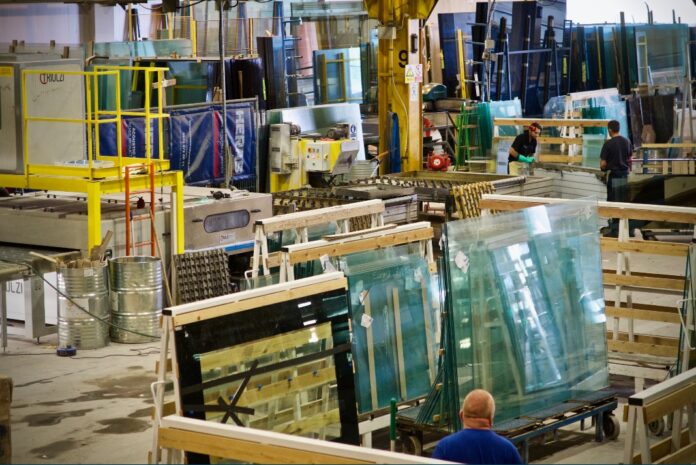 TuffX has made a £500,000 investment to further grow its production by expanding into an adjoining unit at its Knowsley premises. This expansion is in addition to an ongoing 30,000ft² extension that is due to be completed by the end of this year.
"We need additional space to create more room for our popular Infinity rooflights production, as well as for our innovative Glow heated glass production," explained Paul Higgins, TuffX's commercial director. Glow is TuffX's thermostatically controlled toughened safety glass, designed for bi-folds. The glass is electrically heated to temperatures up to 40°C, providing a heat source for homes that is set to be in line with the government's drive towards net zero carbon emissions.
"The Future Homes standards, which will be coming in 2025, will stipulate the requirements for purely electrical heating sources to be installed in new homes in order to reduce carbon emissions," Paul added. "In light of this, we're expanding our premises ready to accommodate this new and exciting production line for electrically heated glass. The additional space will also ensure we can maintain the steady growth in production of our Infinity rooflights and walk-on glass products."
TuffX's latest expansion is the company's most recent step in what has been a consistent track record of investment in recent years. This approach has seen the glass specialist invest multi-millions in additional machinery, space and staff.
"The increased space will help us optimise our factory layout to best advantage, which will in turn boost our output," said Paul. "Our Infinity range continues to be popular among homeowners and installers, not least thanks to its 'straight from the box', easy-to-fit installation. And now, with our additional focus on our heated glass, Glow, we have the space we need to ensure we remain at the forefront of supplying the specialist glass products we know customers want."