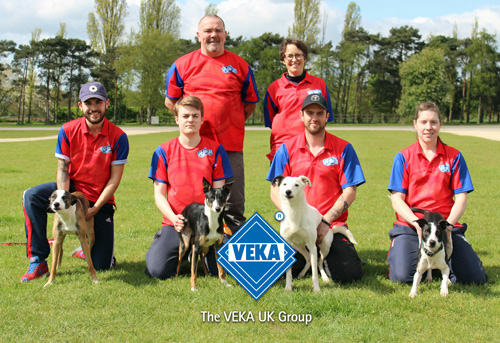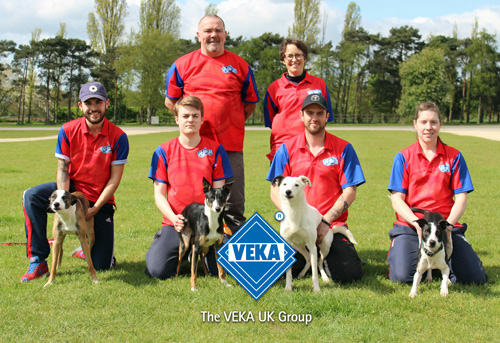 Burnley based PVC-U systems supplier, the Veka UK Group, says it was barking up the right tree when it sponsored production planner Yvonne Gray's flyball team 'WOW Wonderdogs'.
Flyball is a fast-paced sport that sees dogs race over hurdles to reach a spring-loaded box, which releases a tennis ball that must be brought back to the start. Teams of four dogs race against each other in a relay format and the first team to have all dogs cross the finish line, without error, wins the heat. Yvonne's son Dan and his wife established the team in 2009 and were proud to recently host a well-attended seminar for followers of the sport.
Dan explained: "The Veka UK Group has been kind enough to sponsor us for a number of years and this allows us to buy new equipment and develop systems to support the club and the training of its dogs. It enables us to keep on top of the best and most current training methods.
"We recently organised a seminar where we invited the flyball world record holders over from Las Vegas – Touch N Go flyball team. These are the best in the business and offered some great training tips that lots of teams are sure to benefit from.
"The weekend after the seminar we also broke the UK and European record, making us the number one fastest team ever in the history of European racing! It was actually our own record, but we have now taken even more time off it since December, getting it down to 15.49 seconds and then smashing that record once again at 15.16 seconds.
"This was all the more special as it was an achievement I had promised my stepfather, Shane, before he sadly passed away last July. Shane was a key part of the team as well as being The Veka UK Group's supply chain director, and I know he would be pleased to see the company continuing to support our efforts."
Head of marketing, Simon James, commented: "The Veka UK Group has the capacity to support a diverse range of teams, clubs, charities and individuals and we love to hear about their many successes. We'd like to congratulate Dan and his team and look forward to seeing what records they'll break next!"