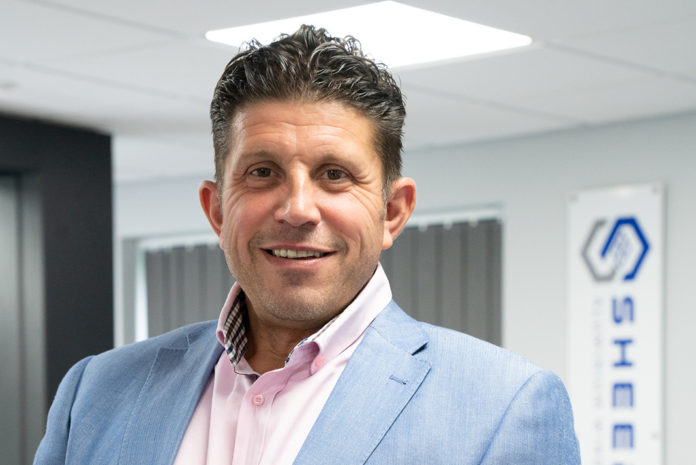 Garnalex has welcomed Tony Basile to the Sheerline technical sales team. Joining Paul Greenaway, in the newly-created roles of technical sales managers, Tony will drive sales by helping customers set up as Sheerline fabricators – as well as offering sales support.
The technical sales team will offer training to fabricators, and their installer customers' staff, and provide proactive technical assistance and support.
According to Garnalex, Tony's industry knowledge and technical experience gained at Eurocell and Liniar lends itself perfectly to this new role. He is said to have worked in a variety of disciplines from selling to manufacturing and installing windows, doors and conservatories.
Tony commented: "There has been a tsunami of enthusiasm for Sheerline. It really is a breath of fresh air for the aluminium industry. Feedback so far has been outstanding, particularly due to the innovation and simplicity of the system and the corner jointing method. For too long aluminium has taken a back seat in product development compared to PVC, but we've been able to pack Sheerline full of practical innovation and make life easier for fabricators and installers, helping redress the balance. Sheerline is an industry breakthrough: no one else is offering windows and doors with the same benefits."
Garnalex CEO, Roger Hartshorn, added: "Tony is an industry veteran and a familiar and much-liked face for many Sheerline customers and prospects. He joins our new technical sales department, set up because Sheerline systems are unique in incorporating many innovations and radically new ways of fabrication, assembly, and installation. To reflect that different focus, we've taken an integrated approach to sales and support, with technical experts giving customers real support, rather than just pushing the hard sell."