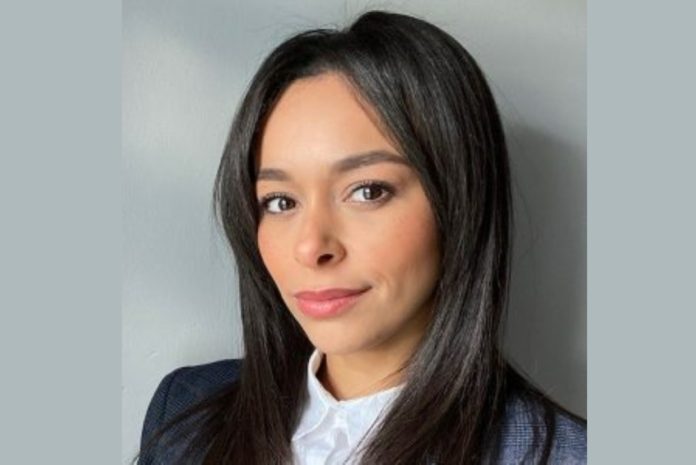 Continuing to deliver on employment commitments, Glass Futures has recruited Naomi Smith to a business development role for its Global Centre of Excellence, the proposed research, development and training facility. Naomi is responsible for driving membership of Glass Futures and the Global Centre of Excellence. The new role aims to provide a key point of contact between the innovations team and members, and to help define and drive strategic activities as well as to ensure the needs of current members are fulfilled.
Naomi said: "I look forward to developing strong relationships with existing and future members of Glass Futures, ensuring we understand their research and development requirements. One of Glass Futures' core values is collaboration. I am thrilled to deliver world-class customer service, and act as the thread that ties it all together to drive a research revolution across the whole of the glass industry."
After starting her career as a sales representative with Ovako, selling steel into the UK market, Naomi worked in collaboration with design, engineering and manufacturing teams to produce parts and equipment serving multiple industries. She has also worked within the testing inspection and certification sector, with Element Materials Technology, where she ran marketing campaigns and strategies to bring new products and services to market.
The not-for-profit research and technology organisation, Glass Futures, has appointed 17 members of staff for key managerial roles in a phased ramping up of appointments. The most recent recruits are all working remotely, but a temporary head office may be established in St Helens in the near future, which would be the operational HQ to spearhead the planned 165,000ft2 facility on the 14-acre site.
The facility will be centred around a 30 tonne/day low carbon demonstration furnace, creating the world's first, openly accessible, multi-disciplinary glass melting facility. It will have capability for research and development trials, to demonstrate new manufacturing processes, products and approaches that the team hopes will improve efficiencies while decarbonising the glass industry and providing a world-class training facility for the current and future workforce.
The St Helens' site is expected to create around 80 skilled jobs directly, along with hundreds of indirect employment opportunities. Aston Fuller, Glass Futures' general manager, said: "It's great to see the Glass Futures team grow as we deliver on our promises and continue to fill positions with further plans to hire 10 roles throughout the course of this year.
"Glass Futures will be a 24/7 operation and we will need skilled engineers from all disciplines, along with a diverse range of skilled people to make up the operational support team. With collaboration also being a key part of the Glass Futures' offering, we want to ensure we can deliver knowledge and resources for R&D projects, to introduce scalable solutions for the benefit of not only our members but the whole glass industry."
As the multi-agency work continues to bring the Glass Futures' site forward, the recruitment process for current and future roles is moving ahead. Prospective candidates can register their interest, confidentially, by visiting www.glass-futures.org/about#jobs.