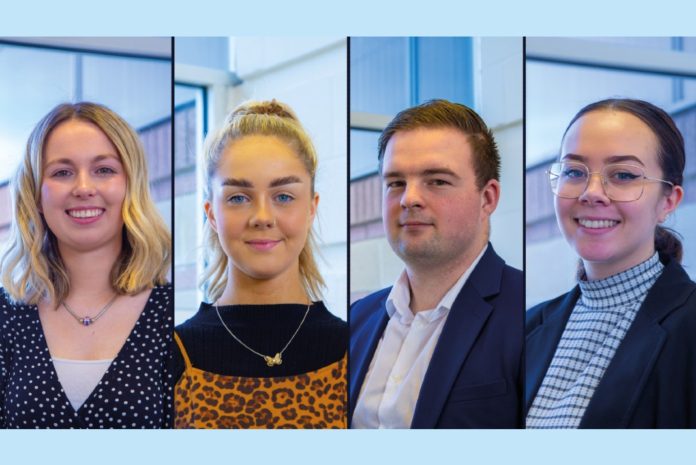 Specialist data supplier Insight Data has continued its rapid expansion with the appointment of four new members to its award-winning team. Charlotte Kenny has joined the email marketing team, Aaron Solomon has joined the sales team, Kelis Mort is supporting customer and sales administration, and Madison Walker has joined the research team.
Jade Greenhow, Insight Data's operations director, said: "We are delighted to welcome Charlotte, Aaron, Kelis and Madison to the Insight Data family. They join at a pivotal time for our business as we continue to focus on supporting our existing customers and improve our offerings, products, and services.
"The past year has been a rollercoaster ride for our industry, and we quickly realised we needed to invest in a bigger space, great people, and more resources. These new appointments are testament to our ambitious growth plans and show our commitment to providing our customers with the quality data, innovative products and outcome focused services."
Helping suppliers in the fenestration, glazing, and building industry get better results from their sales and marketing, Insight Data supplies accurate marketing data that is trusted by more than 700 companies. For more information call Insight Data on 01934 808 293 or visit www.insightdata.co.uk.