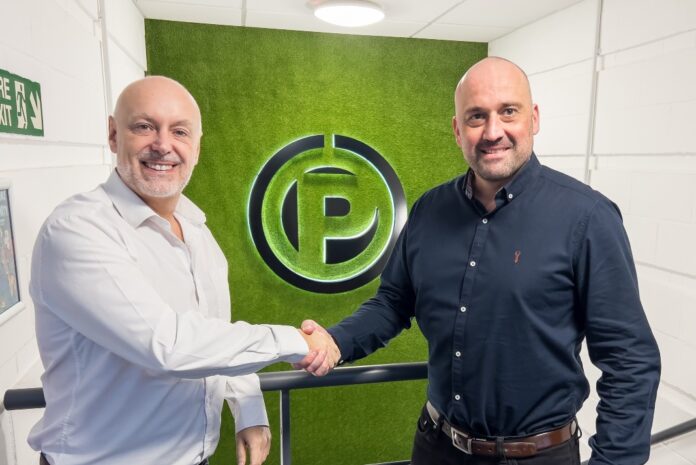 Leaders of Purplex Marketing have expanded the business' sales team by appointing Zac Nedimovic as national sales manager in October. Zac brings experience and industry knowledge that the business hopes will further bolster Purplex's position as one of the leading marketing partners to the fenestration sector.
Fresh out of University in Northampton with a degree in design and marketing, Zac started his career in the fenestration industry. Initially factory-based, operating an eight-head welding tool, it wasn't long before Zac's skills with computers saw him called upon to fix and program manufacturing machines. This experience led to Zac helping to implement the first Stuga cutting centre machine head at Astraseal, and run the company's IT systems.
Eventually migrating into the sales team, Zac's technical product knowledge translated into increased sales and ultimately a sales management role a few years later. As part of this role Zac started working with Purplex, calling on the marketing agency's experience in the construction industry to drive Astraseal's trade commercial and retail sales further.
Since leaving Astraseal in 2018, Zac became a shareholder of a regional installer before relocating to the south west. Moving to the area provided an opportunity for Zac to reunite with Purplex, where he joined as national sales manager at the end of October 2022.
At Purplex, Zac is responsible for communicating briefs with clients. His industry insight and technical understanding allows him to discuss a clients' needs on a specific level, and his marketing background helps him identify the best approach to delivering results, we have been told. Zac's breadth of experience means that he can understand Purplex clients' business and marketing needs, according to the business' representative.
"I'm delighted to join the Purplex team," said Zac. "Having worked closely with the company for many years as a client, I know first-hand how professional, hard-working, and dedicated the team is.
"I look forward to being part of a team that can make a real difference to the goals and ambitions of our clients. I'm confident that my background in the industry will help us deliver the very best marketing solutions."
Andrew Scott, Purplex's managing director, added: "It's fantastic to welcome Zac on board. His expertise in the industry, his first-hand experience working with our clients' products and his knowledge of effectively and efficiently increasing sales in the sector mean he will fit right in at Purplex, and only serves to strengthen our position as the leading marketing agency for the fenestration industry."
Founded in 2004 by Andrew, Purplex Marketing now employs more than 80 marketing experts. For more information, call the team on 01934 808 32 or visit purplexmarketing.com. Remind yourself of the team's Fit Show seminar programme for 2022 here.