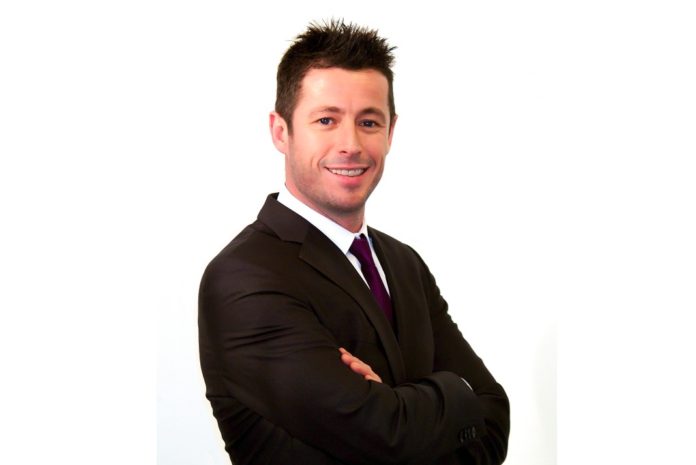 Leon Day, who is well known for his professional contribution to the UK's PVC-U industry, is now brand ambassador for the sash window manufacturer, Roseview Windows. Roseview is also sponsoring Leon's return to MotoX racing.
As managing director of Universal Arches, which he sold in 2017, Leon reportedly transformed the business from a loss-making company into one of the best-known PVC-U window brands. Leon also helped organise the two MADI Ball Rallies in 2015 and 2016, which raised over £230,000 the Anthony Nolan Trust charity. Perhaps less well known is Leon's love for MotoX racing. Before his role at Universal Arches, Leon raced for TeamGreen Kawasaki. Supported by Roseview, he now intends to return to the track, in the veterans class of the BMSA racing calendar.
"The window industry and MotoX are my two passions, both of which I've really missed," said Leon. "This arrangement with Roseview is the perfect way to return to both. The vets class of modern MotoX draws an incredible following, and – with Roseview's support – Team Roseview Kawasaki will take it by storm!
"Similarly, Roseview are one of the window industry's most well-respected brands. I wouldn't work with a company I don't believe in, but I'm proud to be working with Roseview."
Steve Bygrave, Roseview's chairman added: "I first met Leon in the build-up to the inaugural MADI Ball Rally, and we became firm friends straight away. We've kept in touch ever since, and when Leon mentioned his plan to return to MotoX, the opportunity to work with him for mutual benefit was too good to pass up. Leon doesn't do anything by halves, so we know that in both his racing and his work with Roseview it will be a great collaboration."
Currently Leon is training and practicing, with a view to launching Team Roseview Kawasaki at the annual BSMA meeting in Devon later this year. He's also working with Roseview. For more information visit www.roseview.co.uk or call 01234 712 657.