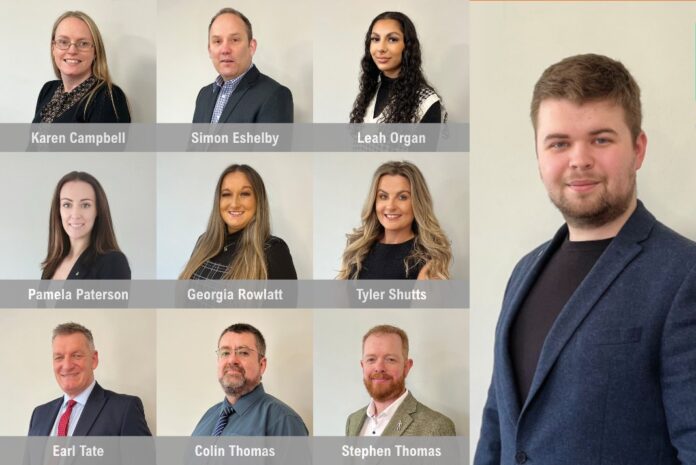 Hardware manufacturer VBH, which is behind the GreenteQ brand, has brought in new staff this year. It has also promoted and developed existing team members.
Simon Monks, VBH's managing director, explained: "We believe that we have the best team of any hardware company. It is a healthy mix of experience and youth, with all the benefits of both. We've had a reshuffle, carried out some promotions and brought in some new faces this year to enhance what was already a successful team.
"Steve Thomas has moved from an internal position to become area sales representative for south-west England. His customers are already benefitting from Steve's years of manufacturing experience.
"His sales team colleagues Tyler Shutts, Earl Tate and Colin Thomas have all been promoted to regional manager positions for northern England, south-east England and Wales respectively, following exceptional long-term performance. In Scotland, Pamela Paterson is now operations manager at our East Kilbride site, with responsibility for the day-to-day running of the depot.
"Internally at the Gillingham HQ, Karen Campbell has moved to the position of internal sales coordinator, linking the activities of our sales and marketing teams. We have bolstered our customer service team with the recruitment of Leah Organ and Georgia Rowlatt. Both are new to the industry but are already getting great reviews from customers. Most recently, Tom Nicholls joined our accounts team to help ensure that everything behind the scenes runs smoothly.
"As well as promoting from within, we have been recruiting to ensure that we continue to exceed customer expectations now that we are faced with evermore challenges outside of the industry's control. Simon Eshelby has returned to VBH in the new position of distribution and systems house manager, following six years away. It's great to have Simon, and all his technical expertise, back at VBH."