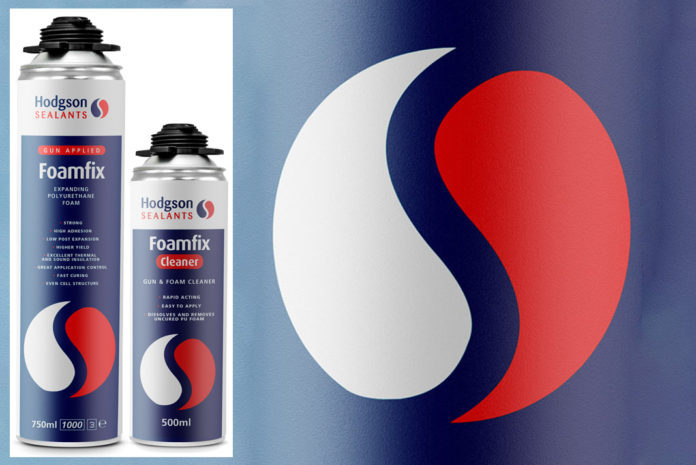 Hodgson Sealants have added Foamfix expanding foam in a gun grade formulation, along with a dedicated cleaner and a gun, to its product range.
Foamfix is said to be suitable for a wide range of gap filling and sealing applications and is a moisture cure, polyurethane construction foam developed by Hodgson for the use in window and door installations. It can add structural rigidity in applications and with low post-expansion, it reduces the risk of damage to surrounding substrates.
Two of the key features of Foamfix are its high thermal insulation and sound reduction properties, along with the fact that it's also highly adhesive. It's been formulated to cure quickly and it can be cut or sawn once cured, along with its compatibility with paint, plaster and other sealants.
As a gun grade foam, it is said to provide better application, a reduction in waste and there's also a dedicated gun and cleaner available.