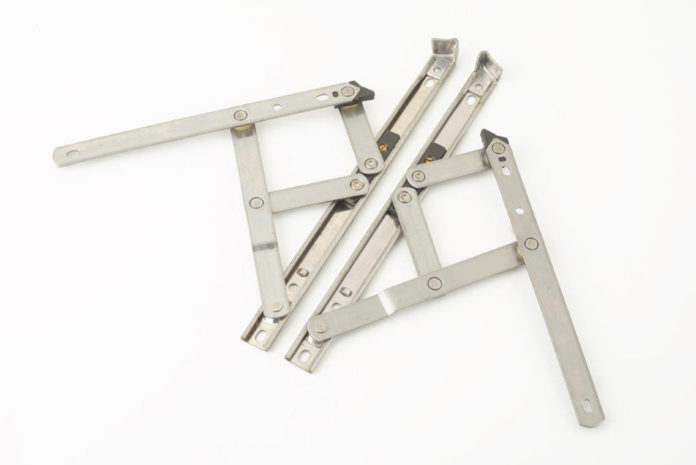 Kenrick has announced the launch of a new suite of friction stays.
Designed to combine optimum weather-sealing, security and operational performance, the friction stays are made from high-grade stainless steel and are suitable for PVC-U, timber and aluminium windows of all sizes.
The new Kenrick range includes standard hinges for top hung and side hung windows, egress emergency exit hinges and egress easy-clean hinges. They are available in two stack heights – 13mm and 17mm – and several lengths, including 8", 10", 12", 16", 20" and 24".
Steve Williams, Kenrick's sales and marketing director, said: "As one of the industry's longest established hardware suppliers, we place product quality, versatility, longevity and competitive pricing very high on our agenda. The addition of this new collection of friction stays into our range means that customers can easily satisfy all their hardware needs with top performing products that are built to last."
The friction stays have been tested to the performance requirements of BS 6375-1:2009 (parts 1 and 2) and have been neutral salt spray tested to 240 hours to meet BS7412:2007. They have also been cycle tested to 100,000 cycles of opening and closing.