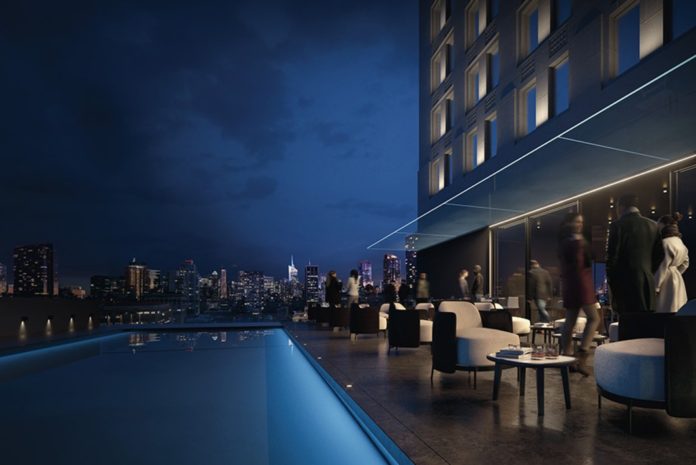 With reportedly unrivalled performance and 'revolutionary' design, Lumia is the name of the new system for glass canopies designed by Logli Massimo Saint-Gobain. The system pays particular attention to lighting solutions, offering the possibility of creating high-impact, decorative light effects in the glass plates, while also creating comfort and functional lighting solutions for the underlying areas.
Lumia also offers the option to create a continuous installation for a long, modern canopy that is safe and comfortable. According to its designers, the new solution has several important advantages:
• Dimensions: Lumia is more structured, able to resist exceptional loads and offers the possibility to create an overhang of up to 1.5 meters for 10+10 glass;
• Linear layout installation: in addition to freestanding installations, Lumia is designed for solutions to align canopies with a certain length, with several profiles and glass plates next to each other. In these cases, any risks related to the effects of the thermal expansion of the profiles can be solved through optional, specially designed compressible joints;
• Safety: the system is designed for a vertical overload of 400kg/m² and tested to over 1000 kg/m² at the Politecnico di Milano. It is equipped with safety devices to increase the panels' slipping resistance once installed (this is optional and requires extra glass processing);
• Functional lighting of the underlying area: the 'Luce' version is characterized by a special cover for LED installation and is optimised to avoid glare and degrading aesthetic effects on the underlying wall.
Click here for more information about Lumia.