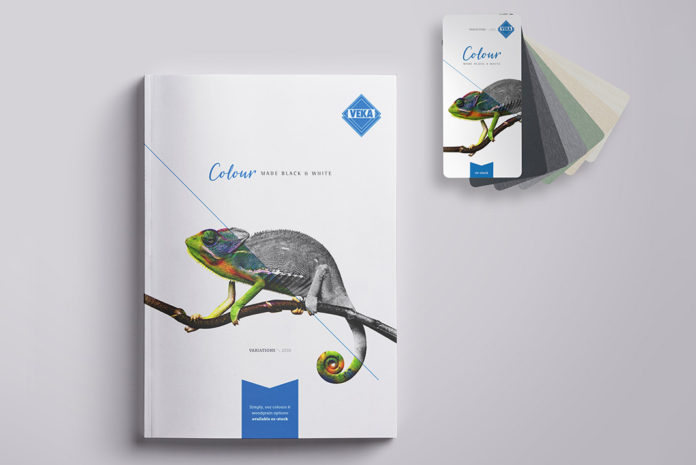 Veka Group says it has simplified its Variations colour offering, to make it even more useable, helpful, and easier to understand for customers. 95% of Veka Group foil sales will now be from stock: 27 colour combinations across 14 colours.
Marketing director, Dawn Stockell, commented: "The demand for coloured products presents a huge sales opportunity for our customers, which is why we've made it even easier to order coloured profile.
"We stock what our customers sell, so there's no 'chasing rainbows' when it comes to availability. We're committed to providing the colours our customers want, when they want them, in the most straightforward way.
"There are 27 colour combinations from a palette of 14 best-selling shades, and no need to wade through a big book of swatches and availability charts. All of the colours in our new brochure are ex-stock, sharing the same lead time as standard profile and available across our full product range.
"You can't get simpler than that. The Variations colour offer also means a number of the industry's less popular colours can be made to order, and these specialist shades typically have a four-week lead time.
"Laminated profile now makes up 40% of Veka Group sales and we predict that the demand for colour is going to keep growing. 40% of Veka vertical sliders are now coloured and around a third of those are laminated both sides."