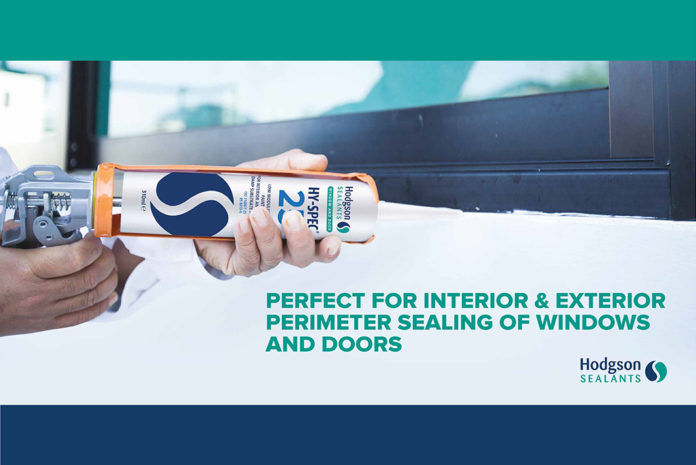 Hy-Spec 25 was launched earlier this year at the FIT Show as a next generation hybrid sealant for the installation of windows and doors. With a new inline tinting facility for Hodgson Sealants in Hull, the company is now making this new product in white, black, grey, anthracite grey and brown with a new product video to support the launch.
There are a number of notable differences in this next generation hybrid sealant in that it is paintable, UV stable, suitable for interior or exterior use, can be applied in damp conditions and is permanently elastic. Hy-Spec 25 is reported to be more flexible than typical silicone sealants, is solvent free and for installers it also provides a class-leading shelf life of 18 months and at a strong price point for such a product innovation.
This latest development is one of a number of new product launches this year, as Hodgson Sealants seeks to become the sealant supplier of choice for installers and specialist sealant applicators, looking for a UK partner with firm roots in British manufacturing.
Gary Thomas, commercial director said: "Hy-Spec 25 is a genuine game changer for the sector and yet another product innovation from our facility in Beverley, East Yorkshire. We've made this available in five colours initially which we've carefully colour matched, including an accurate RAL 7016 for anthracite grey."