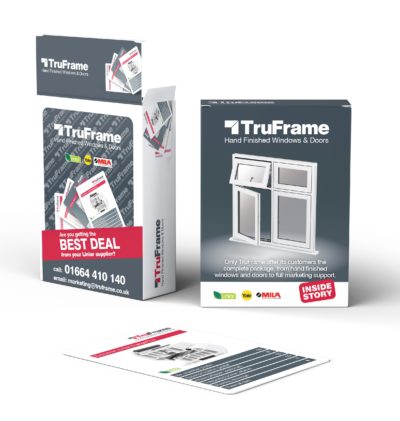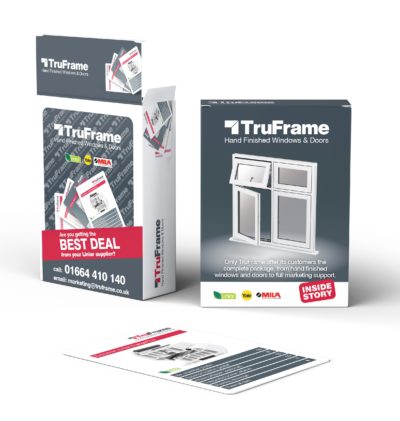 PVC-U window and door manufacturer, TruFrame, is running a 'Top Trumps' inspired promotion.
Packs of 'Top Trumps' have been distributed to installation companies in key geographical areas, promoting the different products, departments, people and systems that, according to TruFrame, help set the company apart.
The whole campaign has been designed and implemented by TruFrame Marketing, which says it is helping a number of existing customers with bespoke brochures, branding, point of sale materials and other services designed to improve sales performance.
Presented in red foil envelopes, the 54-card deck is reportedly generating 'considerable interest', as TruFrame looks to break the 4,000 frame per week barrier in the months to come.
Simon Box, marketing manager of TruFrame, commented: "The Top Trumps inspired theme not only carries important marketing and corporate messages, but is a fun and engaging way of doing it. Like everything we do at TruFrame, we like to add a little creativity, with a polished execution."
Paul Tranter, sales director, concluded: "We're actively looking for key accounts to add to our network of installation partners, that we can work closely with. Our hand finished product range and support services are there to help nurture customers and to help them really excel in their respective markets."
To get your free TruFrame Top Trumps pack call 01664 410 140 or email the marketing team on marketing@truframe.co.uk.