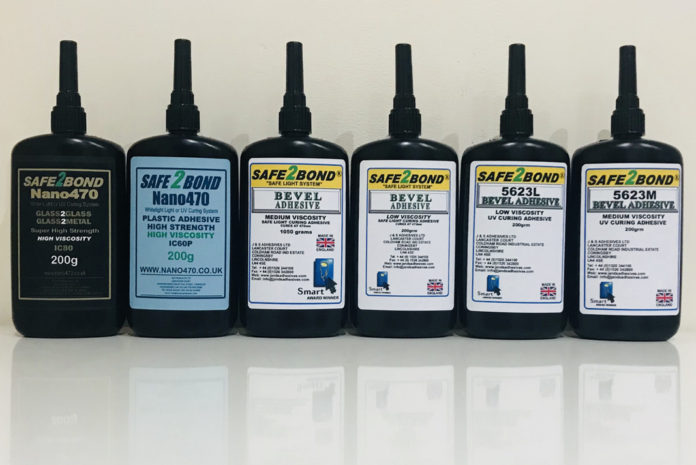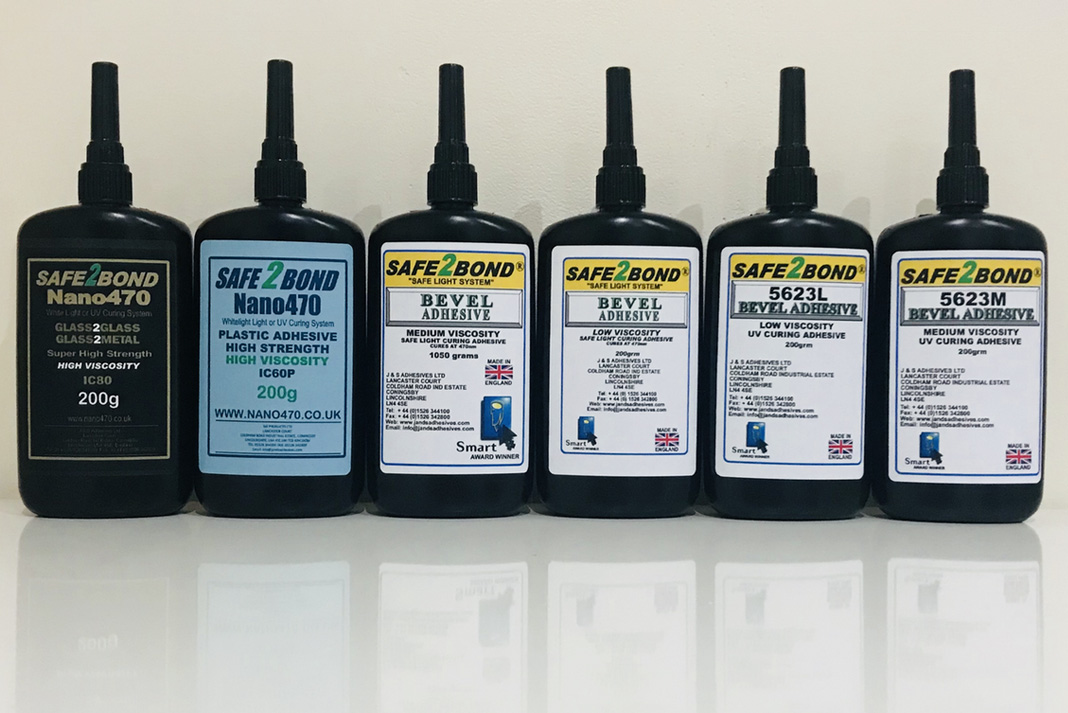 Eighteen years ago, and after five years of research, J&S Adhesives introduced its non-UV glass-bonding system, Safe2Bond. The company says that unlike competing products on the market at the time, Safe2Bond didn't rely on harmful UV light as the catalyst to 'cure' the bond of bevel to glass, but used white light instead.
According to J&S Adhesives, for someone working in a busy decorative glass department bonding glass bevels to sealed units and mirrors all day long, significant exposure to UV via the UV light box held 'considerable long-term concerns for health and well-being.
Fortunately, says Safe2Bond, it changed all that, and once the market was educated to the dangers of UV, the white light system, for the most part, successfully displaced UV.
J&S Adhesives says that it did not rest on its laurels and went on to develop an additional range of adhesives for glass furniture construction, and plastic bonding. All can be cured using non UV curing light sources.
J&S Adhesives says that it is now a supplier of the largest range of light curing adhesives in the UK.
The company adds that it supplies both UV and non-UV adhesives as it says that some companies do still prefer to use UV adhesive with the correct PPE.