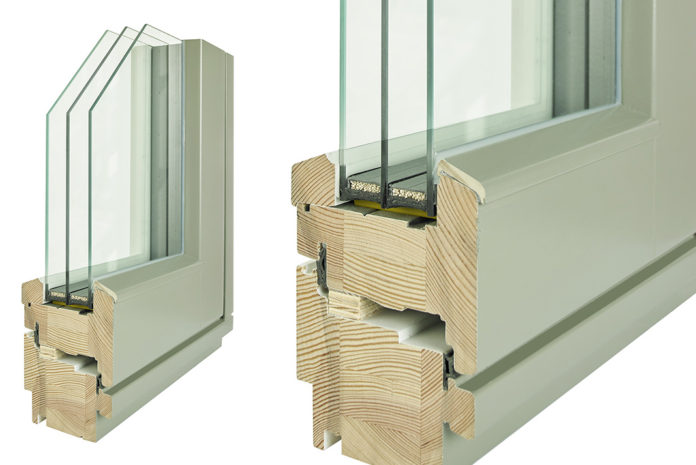 Green Building Store supplies a range of specialist products and services for low energy building projects and says that it actively promotes the Passivhaus standard in the UK. Warm edge spacers play an important role in helping windows achieve this highly energy efficient standard and the company has specified Swisspacer's top performing warm edge bars in its windows since 2010.
When Green Building Store developed Ultra, a range of triple glazed windows certified to Passivhaus standard, it said that it needed a spacer bar with exceptional thermal performance. Swisspacer Ultiamte reportedly the 'obvious choice' – a spacer bar with Psi values up to 0.029 W/mK and a correspondingly low 'U' value for windows and facades.
Swisspacer claims that it is used in around 90% of all international Passivhaus installations, and Ultimate was the first spacer bar to be certified by the Passivhaus Institute.
Chayley Collis, communications manager of the Green Building Store, commented: "All our windows are aimed at customers who want to improve the energy efficiency of their home. The key question is how much they want to improve; if customers are aiming for Passivhaus standard or very near, we recommend our Ultra range. All the windows in our triple glazed Ultra range incorporate Swisspacer's Ultimate warm edge spacer bar for maximum thermal performance."
Karl-Theo Roes, Swisspacer's head of market development Europe, added: "The Passivhaus idea was and is revolutionary, and has had a considerable impact on the European market over the past 20 years. But while the use of triple glazing and building to the Passivhaus standard is widely adopted in a number of other countries, the UK still has some way to go. We're proud that Green Building Store, which is actively promoting this concept in the UK, has selected Swisspacer for all their Passivhaus certified windows."