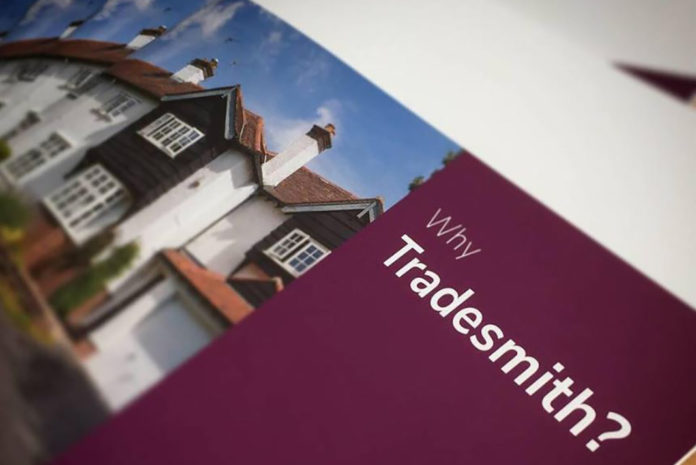 Tradesmith, the Hailsham-based trade fabricator of windows and doors serving the South East, has introduced a 'Why Tradesmith?' brochure. The new brochure is designed to help installers sell more to the fast growth sectors in the market.
At the start of 2018, Tradesmith says that it reviewed the market to identify strong growth sectors, such as homeowners whose homes have risen substantially in value over the years, and the products and brands it fabricated.
The company apparently 'sharpened its service' too, so customers could offer a real-time service in keeping with the rapid response service homeowners have got used to today.
"Installers aren't used to such a combination of brand, product choice, and reliable fast-response service," explained Tradesmith managing director, Mark Hutchinson. "So, we needed an effective way to tell them. That's why we decided on this 'Why Tradesmith?' brochure.
"When they see the in-demand products, the amazing colour range, the big-name brands and the choice of service levels, including our 'Amazon-fast' next day service, they realise how much more competitive they'll be, and they give us a call. Our growth has been phenomenal since we implemented this new strategy."