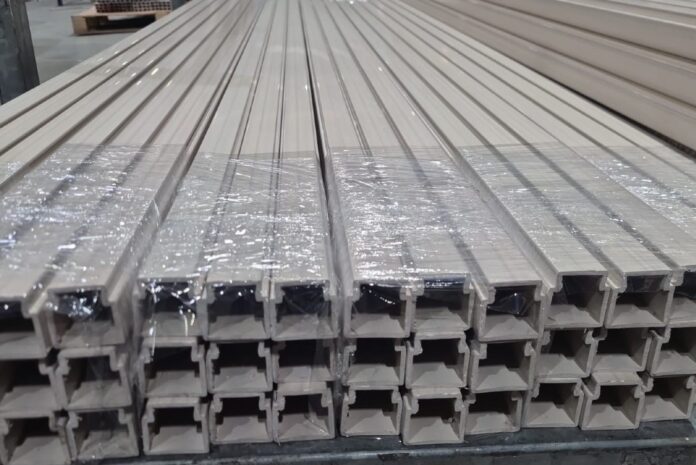 The bi-fold hardware supplier AT Precision has introduced a recycled thermal reinforcement (RTR) system to its production line, thanks to a new in-house recycling scheme at its Durham-based premises. The move is part of the firm's effort to become more environmentally conscious, its representatives have reported.
The new recycling scheme sees AT Precision picking up unused or unwanted PVC-U materials from its customers and processing these for use in manufacturing its screw retention profile bars. "We've found that many of our customers are left with unused materials following their production processes, so we've introduced our new recycling scheme to ensure that nothing goes to waste," explained Michael Hewitt, the business' sales director.
"Our customers are encouraged to contact us when they have unused PVC-U materials to get rid of. We will then collect these and pay them the value of the materials. Once the materials have been collected, we grind and melt them down to produce a screw retention profile bar.
"With the climate crisis dominating headlines, making efforts to become more sustainable has been a priority for many in the fenestration sector. At AT Precision, we have a commitment to playing our part in helping the planet, and we feel the new recycling scheme and RTR system have been very worthwhile investments.
"Our new recycling scheme has not only added an additional 10,000ft² to our manufacturing facility but also makes us a more sustainable company. The RTR system provides benefits to both the environment and our customers, such as improved thermal efficiency, quick installation and a minimum lifespan of 35 years.
"AT Precision has a reputation for providing high-quality, affordable hardware solutions across the country. Now, with a new commitment to reducing our carbon footprint, we can not only be the reliable supplier that our customers can rely on but a sustainable company that prioritises our planet."
For more about how the glazing industry is addressing sustainability, read about Sternfenster's recent round table on the subject. Further reporting about the industry's recycling and green initiatives are published here.