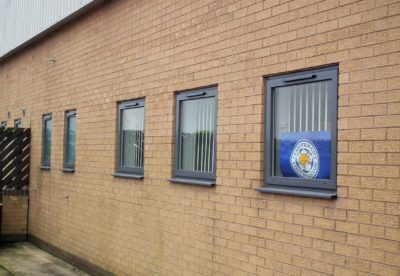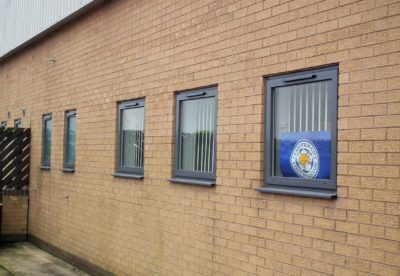 Oaks Industrial Estate, located in Leicester, recently benefited from a 'much needed' facelift thanks to the collaboration between Season Masters Windows and Kestrel Aluminium Systems.
Leicestershire based fabricator, Season Master Windows, was reportedly instrumental in the redevelopment of the industrial estate in which it currently operates from. Following the decision from the estate owners to update all the units, it seemed only natural to approach a company based on the industrial estate to supply the new windows required for the 15 units.
The project specification required the new windows to be thermally efficient to ensure that the upgrades resulted in the industrial units being economical for the occupants as well as creating a modern and 'clean' look to the overall estate. Working to a strict schedule, Season Master Windows needed to have fabricated and installed the replacement windows within eight weeks.
Season Master Windows approached its trusted aluminium supplier, Kestrel Aluminium Systems based in Aston, Birmingham, to supply the complete product kit required to fabricate the windows. The decision was made to opt for the 60mm window system to provide maximum thermal performance, and to meet the specification of being 'top hung open out' to enable natural ventilation. Trickle vents were also installed to ensure constant ventilation.
Season Master Windows was completely confident that it would be able to meet the time scale set, as Kestrel Aluminium Systems prides itself on its 'enviable' service delivery turnaround times and was able to deliver the materials to Season, in full, within two working weeks.
Commenting on his customers' project, Kestrel area sales representative, Duncan Holland, said: "We were delighted that Season Master Windows chose to suggest the installation of Kestrel products for their own industrial estate. What better way to promote the products they sell than by installing them on site."
The option to use aluminium windows for the industrial estate has reportedly resulted in a modern look, with 'added peace of mind' for the owners and occupiers that the units are safe and secure.