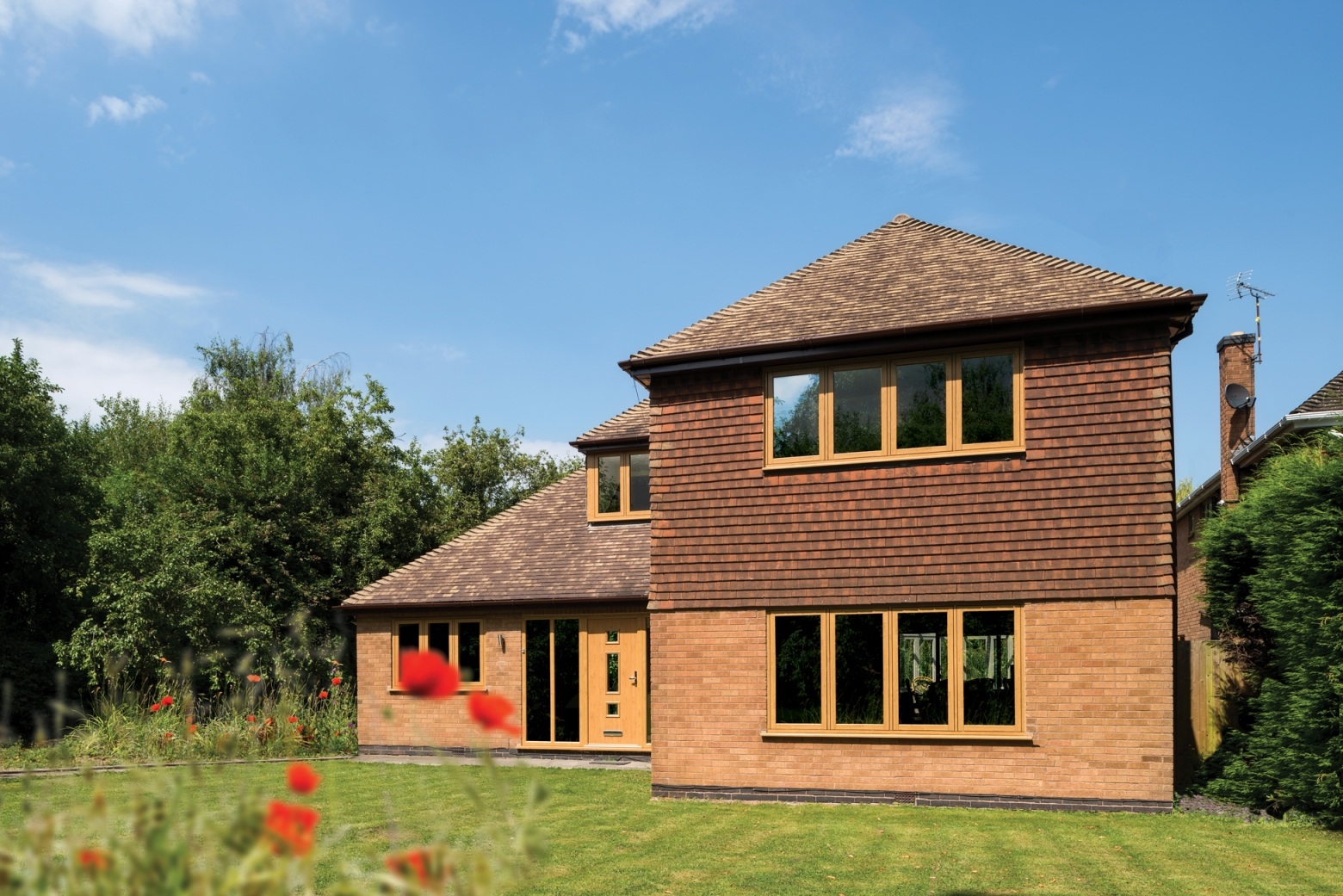 After a 'rigorous testing programme', the British Board of Agrément (BBA) has given its backing to the Modus system of PVC-U doors and windows developed by Eurocell – the UK manufacturer, distributor and recycler of window, door, conservatory and roofline products.
The BBA considered key product features, including: thermal properties, weathertightness, ventilation, resistance to intrusion, access and durability. Its tests concluded that the PVC-U profiles would continue to function satisfactorily for more than 35 years and confirmed a 'U' value across the Modus ranges of 1.2 W/m² using 4/20/4 mm sealed double glazed units.
The BBA Agrément certificate covers Modus single leaf and double leaf door system, glazed in white, cream or woodgrain finishes, for use in replacement and new-build applications, for external use as primary and secondary access doors in walls of domestic and non-domestic buildings.
It also certified the Modus fully reversible system, plus the outward opening and tilt and turn systems, in white, cream or woodgrain finish, for use in replacement and new-build applications in dwellings, light commercial premises or similar habitable applications.
An Agrément certificate is the mark of quality, safety and reliability that guarantees a product's fit-for-purpose. It is only awarded to those products and systems that have successfully completed a series of comprehensive assessments. These include laboratory tests, on-site evaluations, quality management checks and inspections of production and provide clients and specifiers the assurance that the product will perform as described.
The effective thermal performance is due to the 75mm six-chamber profile system used in the Modus that enables the range to achieve a 'U' value as low as 0.7 by installing triple glazed units. This led to Modus becoming one of the very first systems to achieve the BRFC window energy rating (WER) of 'A++'. This is only awarded to windows with an energy index value equal to or greater than +20; and Modus 'A++' designs achieve this for casement, reversible and tilt and turn windows.
Consisting of 50% post-consumer recycled PVC-U as standard, the Modus range of doors and windows demonstrates sustainable use of materials and a smaller carbon footprint than products made or recycled outside of the UK. Eurocell optimises material usage by employing its dual material extrusion technology (DMET) that layers post-consumer recycled and 'virgin' material simultaneously, so the recycled material is concentrated in the central core of the profiles where it cannot be seen once the door or window is installed.
Coming with a 12-year guarantee*, the Modus system is available in nine solid and woodgrain effect colours, all of which are available with white internal finishes to create a light and airy living environment. A further range of more than 25 solid and woodgrain effect finishes is available, including colour both sides.
To also help simplify specification, a selection of Modus BIM models is available to download for free at www.eurocell.co.uk/bimmodels 
*white profiles only