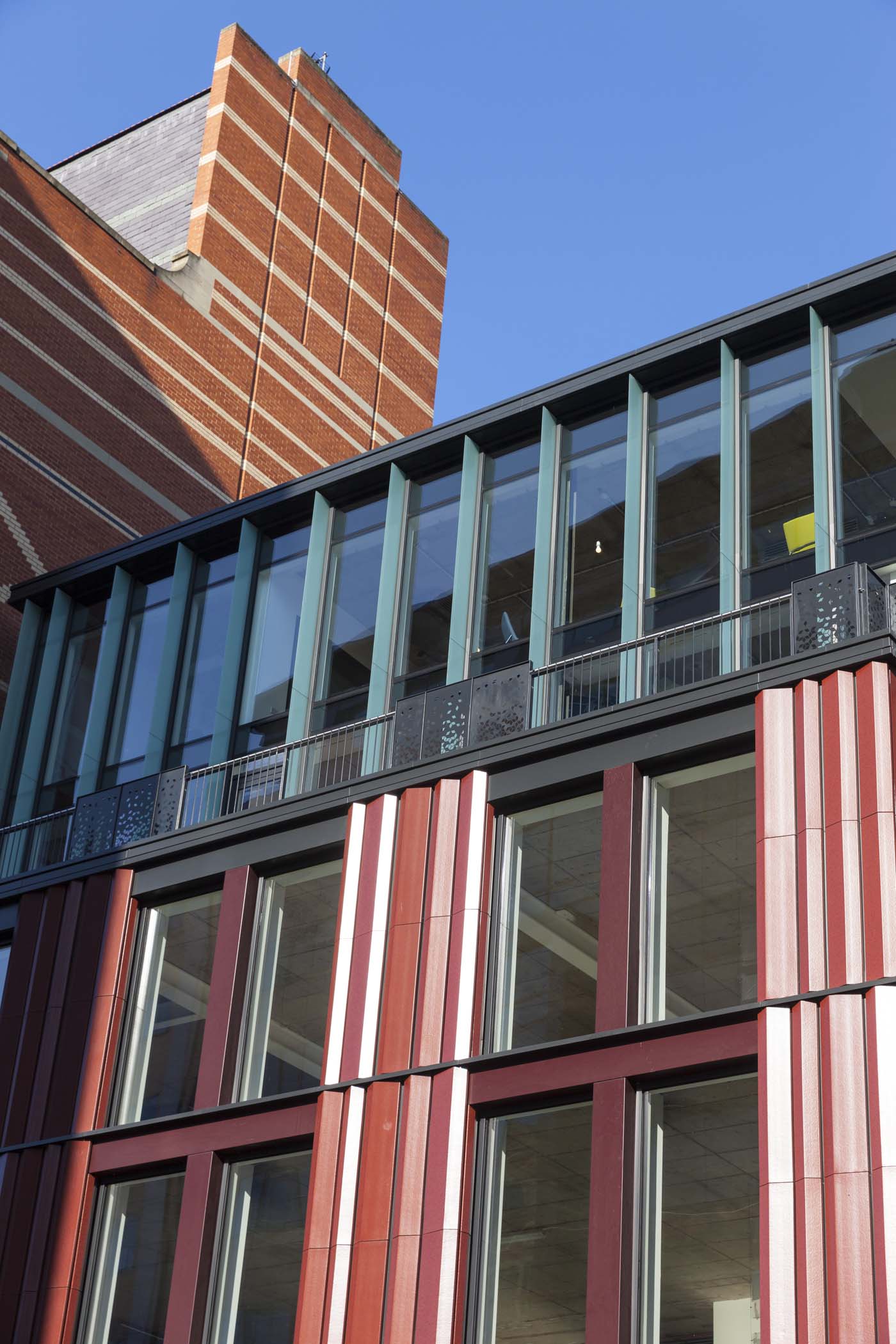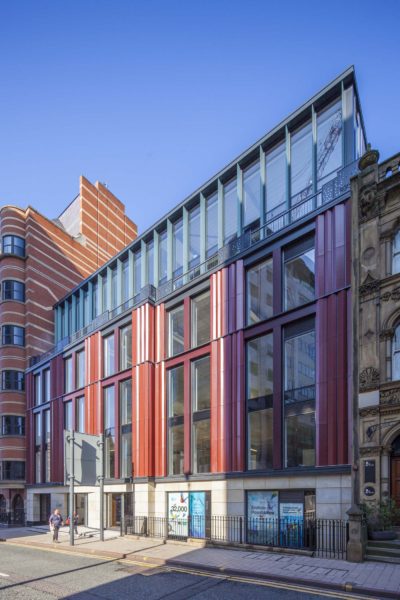 UK systems supplier, Aluprof, recently supplied bespoke aluminium glazing for the £3.3m office redevelopment of 6 East Parade in Leeds, featuring the 'Avatar Mullion Feature', a newly designed principle that incorporates an external glass structural fin, which sits within the SR50-N mullion.
The 'fin', said to be the first of its kind to be installed in Europe, was designed in a joint venture with Aluprof. Fabricator and installer H-K-L Specialists, designed and sourced the bespoke steel cradles and associated supports to carry the glazed fin.
Located in the heart of the city of Leeds, Associated Architects has designed a new facade for the existing concrete structure using a dark red glazed terracotta cladding with full height aluminium windows. Having a contemporary appearance, the new facade is carefully designed to blend in between existing office buildings in this sought after conservation area of the city.
MB-SR50 from Aluprof is a high performance curtain wall system that can be supplied in various guises, both for vertical and roof applications and to suit a wide range of project requirements. The MB-SR50N EI fire rated system offers the same sightlines but can offer up to EI160 rating for vertical glazing.
MB-SR50 is described as a 'tried and tested system used across the globe' that can easily be modified to offer specifiers bespoke requirements. At one time bespoke aluminium solutions were limited to large facade projects but the new structural fin detail from Aluprof is said to show that bespoke solutions can now be efficiently developed for much smaller projects.
Specialist advice is available directly from Aluprof's UK offices on 0161 941 4005