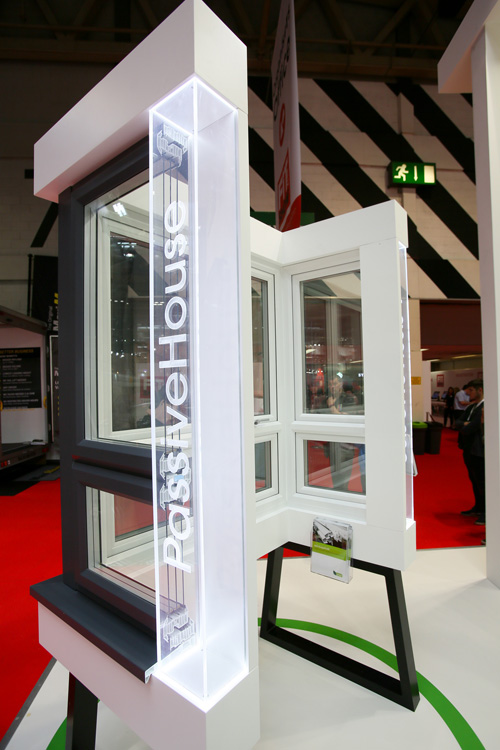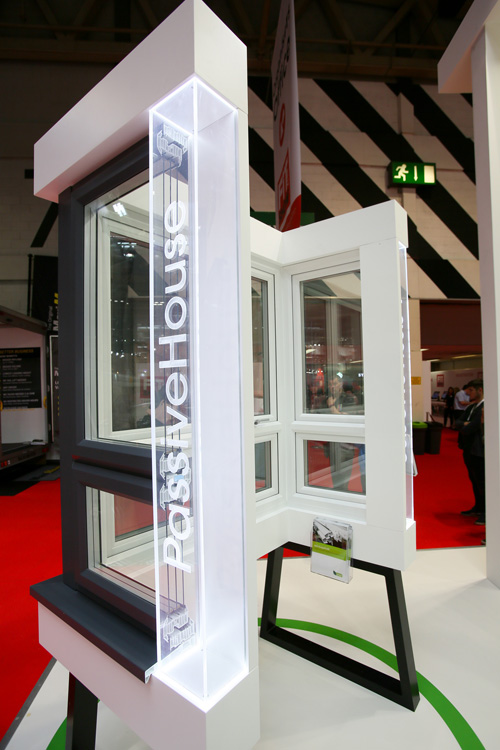 Liniar launched a new 90mm system at the FIT Show that's designed to comply with Passive House standards.
EnergyPlus 90 is said to be unique in that its nine-chamber profile has been designed to meet the triple challenges of thermal efficiency, noise reduction and security, while still maintaining the appearance and operation of a 70mm system.
Liniar's design and development director, Adrian Redshaw, explained: "With more and more developments being built on recycled brownfield land, often near busy transport links, architects are tagging acoustic criteria in addition to thermal and security specification.
"Tests have resulted in EnergyPlus 90 being awarded Passive House certification, achieving 'U' values as low as 0.7 W/m²K, with window energy ratings up to 'A+40' for triple glazing and as low as 0.5 W/m²K with quadruple glazed windows.
"The results from weather testing have been particularly impressive, with a full-sized EnergyPlus 90 window surpassing 3000Pa (155mph) during recent safety tests.
"The strict conditions of PAS24:2016 have also been met, making the EnergyPlus 90 window fully compliant with Part Q building regulations and, as a result, achieving Secured by Design accreditation.
"EnergyPlus 90 provides an exceptional option for commercial developers with an Rw of 42 – more than double the audible sound reduction of a standard double glazed unit.
"Because the sightlines, frame cover and clearances are similar to the existing EnergyPlus system, the 90mm system looks and operates the same as a 70mm system, maintaining the attractive appearance and ease of use."
Said to be 'perfect' for commercial developments in urban areas, EnergyPlus 90 is available to all of Liniar's UK fabricators.