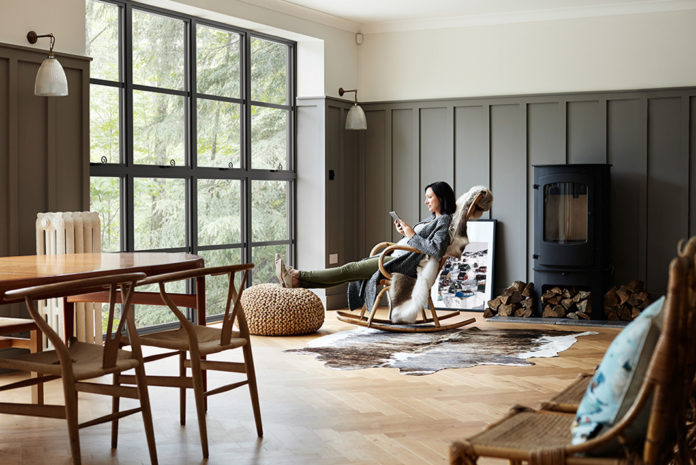 Garnalex has launched Sheerline Classic, its first residential aluminium window system, which it describes as an ideal high-performance replacement for traditional slim steel windows.
This new aluminium system is said to be the result of 'substantial' investment, research and development. Designed from the ground up, Sheerline Classic is reported to be an ultra-secure, ultra slim, beadless aluminium system that offers 'exceptional' performance combined with 'simply beautiful' aesthetics – at the heart of which is Sheerline's patented corner jointing method.
Sheerline's unique construction method removes the need for separate glazing beads, which is said to remove an area of weakness often found in traditional windows. Tested to PAS24:2016 enhanced strength and security accreditation, Sheerline Classic is said to have passed with 'exceptional' results. The patented corner method also allows each window to be individual hand tuned for a high quality finish which eliminates stepped corners.
Engineered for high performance, the Sheerline Classic system uses innovative Thermavic multi-chambered thermal breaks to give superior energy performance and 'U' Values as low as 1.4 W/(m2K) in double glazed windows.
All Sheerline profiles and components are designed and made in Britain at Sheerline's manufacturing facilities in Derbyshire. All Sheerline profiles and components are available on very short lead times – just five working days for any of 11 stocked colours, which include three anodised finishes. Bespoke colours and dual coloured orders are available within just 10 working days.
Roger Hartshorn, Garnalex CEO, commented: "For years, many aluminium fabricators and installers had to put up with limited product development and poor service. But Sheerline saw aluminium's potential and we set out to transform the way aluminium profiles are supplied, and aluminium windows and doors are fabricated and installed. Over the past two years our top team of designers have examined every aspect of aluminium windows to develop Sheerline Classic, a truly groundbreaking 'heritage' system that's easy to fabricate, and a dream to sell and install.
"The launch of Sheerline Classic is the first of our systems to re-invent aluminium windows and doors. We'll be adding to our range of products with Sheerline Prestige at the end of the summer."