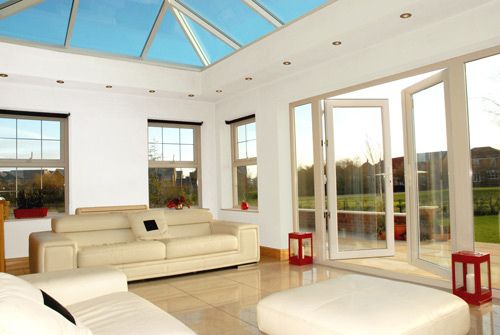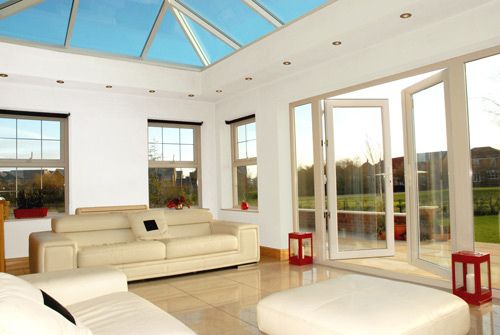 Products from the Ambience solar control conservatory roof glass range were recently incorporated into a conservatory renovation project in Lancashire.
According to manufacturer, TuffX, the homeowners had been unable to use the conservatory as an even temperature could not be maintained. During the summer months, it frequently became unbearably hot, whilst in the winter it was far too cold, taking too long to heat.
The modernisation programme incorporated the Ambi–Aqua roof glass, which is said to offer exceptional heat reflection capabilities. Reflecting 82% of the sun's heat, it reduces the internal temperature on a hot day by up to 9°C.
Although a completely new conservatory had been considered, for this project, a brand new roof completely modernised the entire conservatory. The homeowners installed the high performance roof glass because of the combination of benefits it offered including a self-cleaning coating.
TuffX customers state that a combination of product guarantees and breadth of choice, together with competitive pricing, has invigorated the conservatory sector.
Andy Hayes, sales manager for the Ambience range, commented: "Today, homeowners are enjoying the benefits of an improved lifestyle thanks to the combination of heat reflection, thermal efficiency and aesthetics that is provided by the Ambience range. For our customers this is reaping greater business potential thanks to quality guarantees and reliable service."