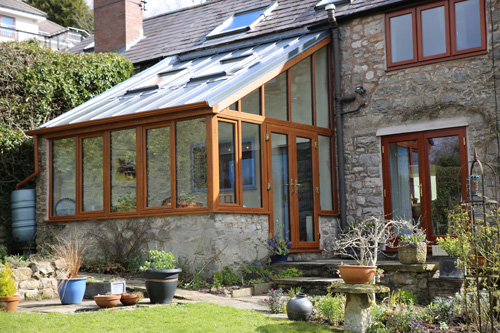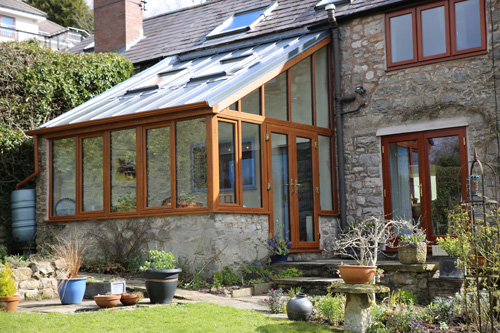 Prefix Systems has developed a contemporary lean-to version of its Warmroof.
While the existing structural chassis of the Prefix Warmroof is used, this new version incorporates a steel formed panel to provide the aesthetics of a zinc roof, creating what Prefix describes as a 'modern and contemporary' appearance.
One notable installation of this kind has been carried out by longstanding customer, Artisan Conservatories & Windows, in North Wales.
In this case, the lean-to was designed to replicate the pitch of the existing stone cottage with a grey Warmroof incorporating two Velux rooflights, while the windows, doors and guttering were specified in golden oak. The raked frame has also allowed for additional light and the vaulted ceiling has really helped create a true sense of space.
Ian Gibson, managing director of Artisan, commented: "This new Warmroof development has strong credentials and we already know that it is by far the best solid roof in the market. Having Prefix as a business partner, allows us to tap into a number of unique and exciting products, all backed by their considerable customer support."
Chris Baron, co-director of Prefix Systems said: "Warmroof is the best performing solid roof in the market and the new contemporary lean to offering down to 5º is another USP for our customers. Product innovation is now very much part of the Prefix DNA, along with exemplary levels of customer care."