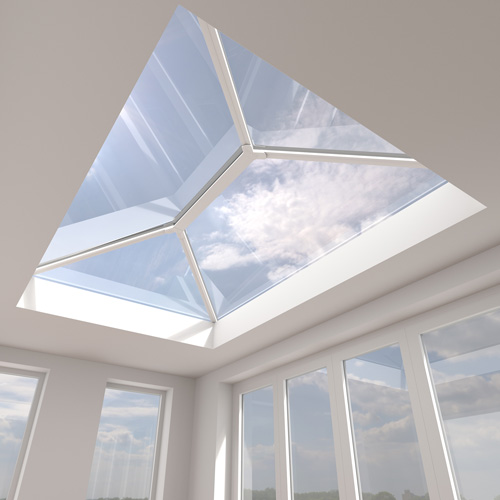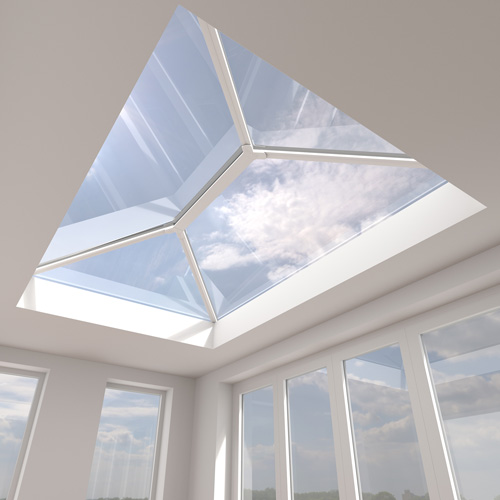 The fully thermally broken Stratus lantern roof from Synseal Group is reportedly on track to hit 1,000 fully fabricated sales within its first year, on top of the success that Synseal's bar length fabricators are said to have found with the new product.
According to Synseal, sales of the aluminium lantern roof system have consistently grown every quarter since it was launched in September 2016, 'with customers loving the sleek aluminium exterior, slim sightlines and genuine thermal efficiency'.
Despite being launched at what Synseal describes as 'a typically quiet time of year', Stratus was reportedly an instant hit with Synseal's roof customers, in part, thanks to a sneak peek at the 2016 FIT Show which is said to have 'whet their appetite for the fully thermally broken design'. On show was the contemporary style, which supports the ridge solely by the hip rafters, creating a product which maximises the area of glazing in sizes up to 1.5m x 3m.
For larger applications, Stratus is also available in two-way and three-way styles up to 3m x 6m. The carefully designed thermally broken eaves beam has been finished in black so from a birds eye view, the perimeter appears as a 'discreet shadow line' even on the largest Stratus lanterns.
Looking back at the launch of Stratus last year, Synseal's Andy Jones said: "We were signing up a new fabricator every week to sell Stratus when it first launched, and now have more than half of our roof fabricators offering Stratus in addition to their Celsius Solid Roof, Global and K2 products.
"Sales had been steadily increasing even through the winter months, and over this summer we've been selling more than 100 fully fabricated each month – a sign of the market demand for an aluminium lantern roof that has slimmer sightlines, discreet cappings and architectural styling that complements the growing trend for aluminium finishes in window and door applications.
"These stunning looks, coupled with thermal benefits of up to 65% better thermal efficiency than conventional aluminium systems, has proven to be a winner with our customers."