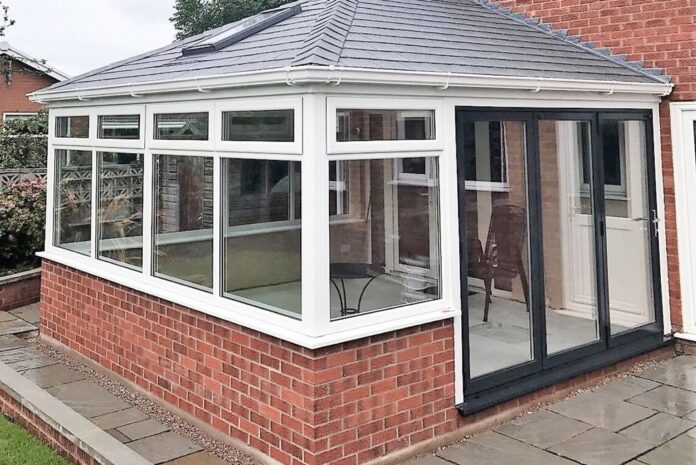 A director of Warm Roof Specialists has praised the sales leads supplied by Leads 2 Trade, a business that is marketed as 'the UK's leading provider of double-qualified sales leads in the home improvement sector'. The Warm Roof Specialists team has worked with the staff at Leads 2 Trade for four months.
"They are the best leads I've had by a long way," said Nigel Carton, managing director of Warm Roof Specialists. "In the first six weeks where I wasn't taking that many, I spent around £3,000 on leads and got almost £70,000 return from them, so over 20 times. Every home improvement company would kill for that return on investment."
Warm Roof Specialists is a conservatory roof installation company based near Wigan. The business' team carries out internal installations for conservatories, tiled roofs for conservatories and a flat roof solution with Firestone EPDM. Leaders of the business have been using Leads 2 Trade's premium appointment, 'no pitch, no fee' conservatory roof replacement sales leads since February.
Booked appointment leads are only delivered to one other company, giving installers a higher chance of winning work, according to Leads 2 Trade's representatives. Companies only pay for a lead if they pitch it.
"The best thing about Leads 2 Trade is they only give the lead to two companies, us, and someone else," explained Nigel. "And although the leads might be a little more expensive, that's a plus, as not only is the quality much better than cheaper leads but the demographics they hit are higher, so it's not a race to the bottom on price.
"With Leads 2 Trade's premium leads, homeowners are not interested in the cheapest price. They want the job on quality.
"We're not the cheapest in the market but we want a customer that appreciates the quality of the materials used, the quality of the installation and our insurance-backed guarantee. You get that a lot more with Leads 2 Trade than you do than with the likes of Facebook."
Andy Royle, Leads 2 Trade's cofounder and managing director, added: "It's fantastic to see the difference that our appointment booking 'no pitch, no fee' leads have made to Warm Roof Specialists Ltd in such a short space of time. With the low cost per sale and higher conversion rates our leads offer, companies such as Warm Roof Specialists Ltd can hit the ground running when they join."
To join Leads 2 Trade's conservatory network, visit leads2trade.co.uk/conservatory.