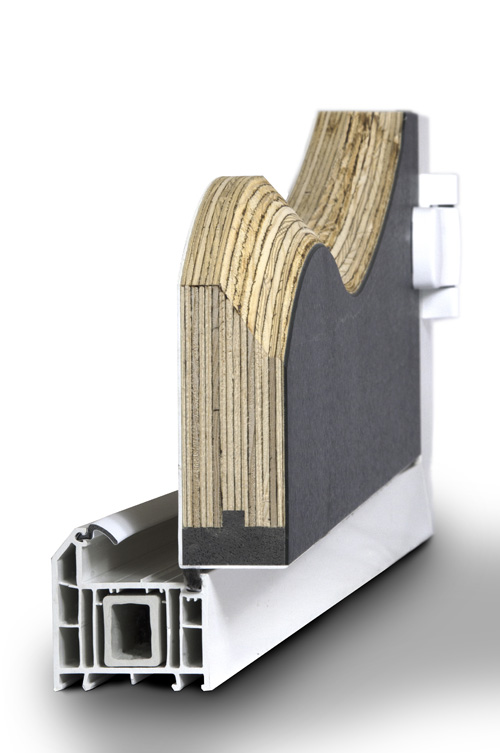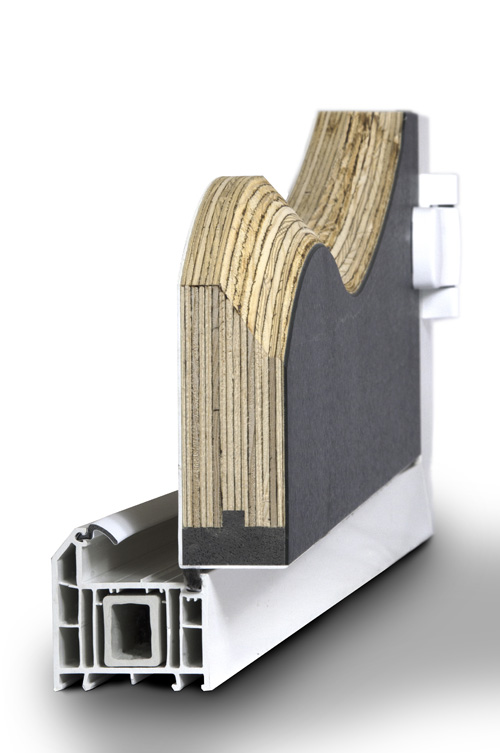 Endurance Doors has introduced its unique RocFoam technology to its range of solid and secure doors, as it looks to take the 'technological edge' in the composite door market.
The company, which is part of the Rocal Group, has been involved in the composite door sector since 2002, which, it claims, has provided it with the opportunity to fully test and research the performance of its solid timber composite doors.
For more than 13 years, Endurance Doors has been offering the Scandinavian Kerto LVL timber core that's made up of 15 individual laminations for better longevity and structural performance. According to Endurance, it's also the only timber door slab that carries full BBA certification.
The new RocFoam technology is a cellular, recycled PVC-U section that is extruded in-house within the Rocal Group and has been designed to be bonded at the base of all of its timber composite doors. This ensures that there is no risk of water ingress and eliminates the potential of any de-lamination of the door.
As the composite door market continues to move at a pace, Endurance Doors now believes it has what its customers reportedly claim is 'the most structurally robust solid timber composite door in the UK market', with new customers such as Whiteline and TruFrame having made the switch.
Stephen Nadin, managing director of Endurance Doors, commented: "The RocFoam technology is a result of our 13 years' experience in the composite door sector and our understanding of the long-term requirements of an external door. Our solid and secure composite doors have been carefully engineered to provide long lasting performance without any risk of remedial and warranty problems, which can be costly for installation companies.
He continued: "2016 will be a defining year for us and our customers and with new business leads at a record high, I'm relishing the opportunity to put the Endurance Doors brand firmly on the map in the trade and consumer sectors."