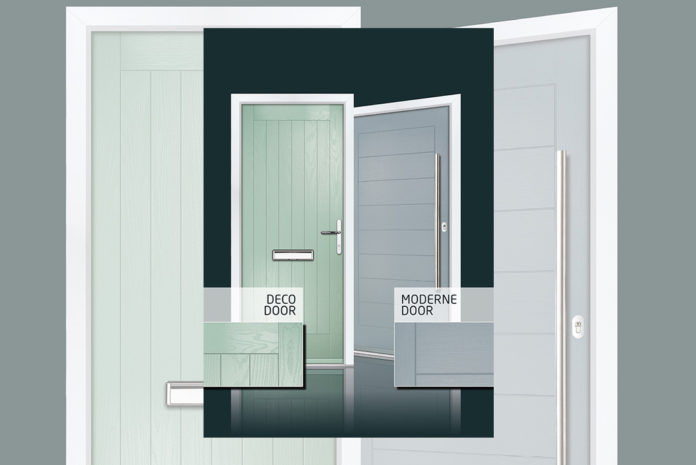 ODL Europe has confirmed it is expanding its range of doors with the launch of the Deco and Moderne composite doors.
Nathan Barr, managing director of the Bootle-based company, said: "During lockdown we took the time to further strengthen our market position and expand our offer. Our two new door designs are a direct result of feedback from our customers and our new Deco and Moderne doors will give them valuable upsell opportunities and bring our current offer in line with the market."
According to ODL, the new Moderne door taps into the trend for contemporary door design and offers 'elegant modern detailing' throughout. The door will be available in a range of colours on a new teak woodgrain effect skin. The company has also developed a new range of exclusive contemporary glass designs to complement the Moderne door, which also suites with a choice of glazing cassettes, including the Zeel contemporary frame.
The new Deco door is a heritage style cottage door design that includes a new range of specially developed period glass options. It also suites with a choice of ODL Europe glazing cassettes.
ODL says that the doors offer a wealth of features that give 'exceptional strength' and 'an outstanding finish' – they come with PAS24:2016 security and a warranty of up to ten years.
The company is also due to unveil a new technically advanced fire door. The new Guardsman FD Fire door is the result of a six-figure investment in research and development and a collaboration with Winkhaus, which is home to the FireFrame fire door.
Nathan concluded: "Our new doors are a further example of how we continue to work with our customers to develop the products they need to help lead the way in the composite door market."