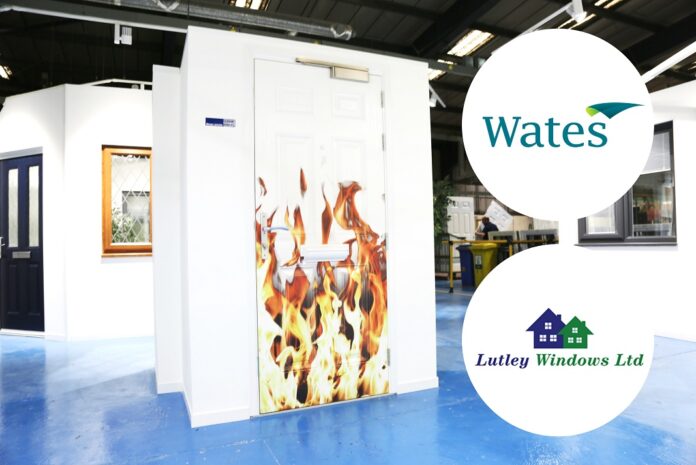 Shelforce has strengthened relationships with its clients thanks to the continued success of its Fireshel 30-minure fire, smoke and security resistant door. Since launching the Fireshel in 2020, Shelforce has had to increase its manufacturing capacity from a standing start of 70 fire doors a week. =
The Fireshel is marketed as 'the perfect solution for local authorities that need fully EN tested, third-party-accredited replacement fire doorsets that are compliant with the latest 2020 MHCLG Annex A recommendations. All Fireshel fire doors have been fire and smoke tested from both the inside and outside and PAS 024 Security tested.
As part of Birmingham City Council's to deliver its flagship responsive repairs and maintenance programme across the city, Wates turned to Shelforce and the Fireshel for high-rise projects. Andy Brown, operations manager of Wates, said: "Shelforce deliver an excellent service with their Fireshel doors from start to finish and we are continuing with orders as we roll out a wider flat entrance door replacement programme."
Lutley Windows specialise in housing association projects across the West Midlands. The team has been going to Shelforce for the Fireshel for the last year.
Mark Taylor, Lutley Windows MD, said: "Everything Shelforce does is to the highest spec'.  Their experience in social housing and local authority projects mean that they are the perfect partner."
Howard Trotter, Shelforce's business manager, said: "When specifying a fire door solution for any project, standards must be met. All fire doors must be third-party audited for both fire and security compliance and have third party certification, and it is a legal requirement for fire door manufacturers to provide test evidence and a Field of Application.
"We launched the Fireshel to set the standard for local authorities when it comes to fire doors and sales have exceeded expectations. With almost 35,000 fire doors to replace in Birmingham, it really has proved a game changer."