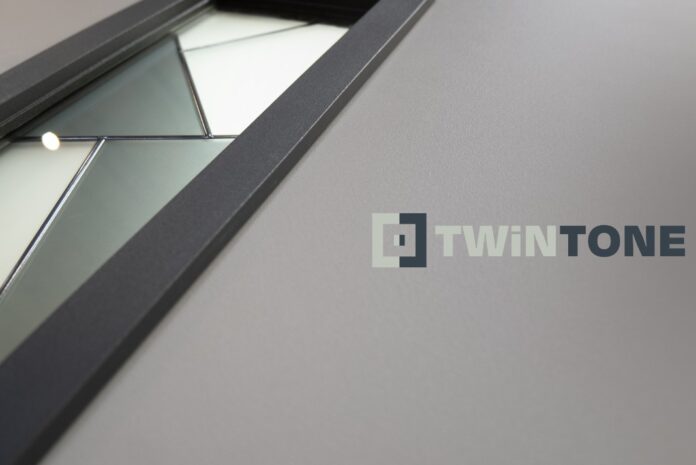 DoorCo has introduced two new Flip Flat Stipple cassette options, aiming to set trends for the growing designer door market. The options were created to enhance Links, DoorCo's aluminium-alternative composite door, Metallic and Twintone.
Dan Sullivan, DoorCo MD, explained: "The new Metallic and Twintone cassettes were just one of the new concepts we brought to Fit for soft market testing. Visitors to the stand were so impressed with the innovation in design and colour that they've been added to our product portfolio with immediate effect.
"Both cassettes are part of the Flip Flat Stipple range, which is the perfect partner to the ultimate designer door, Links. The texture and design of the Flip cassette perfectly matches the unique finish of this aluminium-alternative composite door.
"Metallic is a brand new cassette design that has been created using the very latest paint technology to add a little sparkle to designer doors and to replicate the shiny finish of popular metallic cassette designs. Twintone is a new trend-setting design, using the standard Anthracite Grey Flip Flat Stipple cassette option with one of our many premium grey colours, to offer some serious contrasting design choices. It is available exclusively on the Links Square, Links Augusta, Links Augusta Long, Links Oakmont and Links Copenhagen door designs.
"Flip is so easy to install that customers are delighted to have these premium options now available to them on our simple, click together glazing cassette option, offering them a competitive edge when it comes to offering designer doors to their customers. Door design ideas using both Metallic and Twintone cassettes can be seen in Edition 2 of the Original brochure. For more information, visit door-co.com."