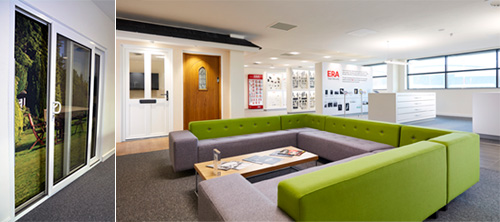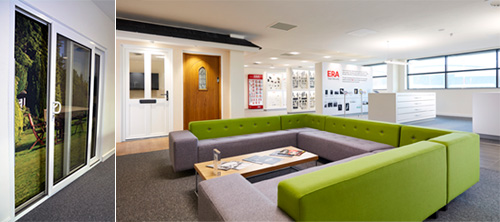 Rehau's Agila sliding door has gone on display at ERA's brand new customer suite in Wolverhampton, to demonstrate the bespoke security hardware featured on the popular door system.
ERA's custom-made hardware for the Agila sliding door meets the requirements of PAS24 and includes security handles, a 12-point locking system and additional corner hooks for added security.
The hardware comes with a Total Security Guarantee, giving customers a replacement door free of charge, plus £5,000 compensation should they suffer a break-in due to the failure of the hardware.
The Agila Sliding Door now forms part of the ERA Home section of the showroom, where the latest products and innovations can be seen on actual doors and windows, allowing clients to try the products out for themselves.
Clare Higgins, product manager of REHAU, said: "We hope that the inclusion of the Agila sliding door in the ERA customer suite encourages others to follow our lead and improve the security specification of their patio doors to give customers absolute peace of mind."