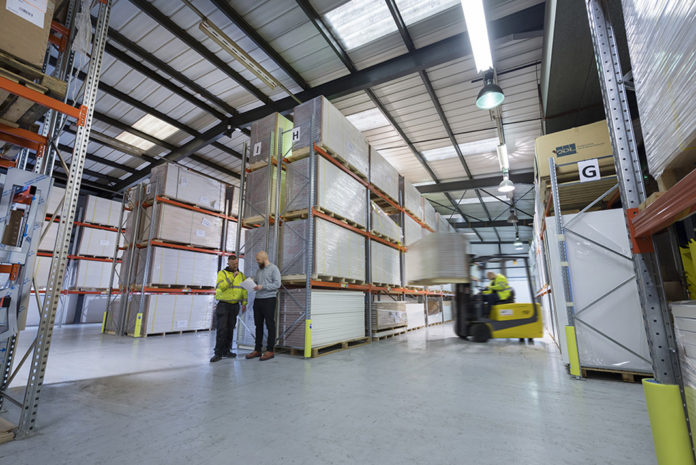 Composite door manufacturer, Doorco, has announced that it has been actively increasing stock levels to ensure it will be fully stocked throughout December, and ready to deliver when the doors open for 2019.
"One of the most important factors in any supply chain is stock. If you don't hold good stock levels, you can't deliver on any other of your service promises," said Adam Sullivan, Doorco's warehouse manager.
"For Doorco, our 99% stock promise is the first point in our customer charter. Throughout the year we have been delivering prepped doors 98.3% OTIF, as well as servicing the distribution side of the business which has grown by 55%. But, as we headed into December, we knew that orders would start flooding in as fabricator and installer customers looked to get jobs signed off before Christmas. At a time of year when stock gets typically diminished, we decided to do the opposite and ramp our UK stock levels and scheduled deliveries from Doorco Korea and other partners, to ensure we were ready and waiting for the final push of 2018.
"Equally as important to us is that we don't start January with diminished stock. Our customers want to hit the ground running in 2019, and we not only want to be right beside them, but one step ahead. So, whether single, mixed pallet or prepped door, we aim to have it in stock for quick delivery from the first working day in January.