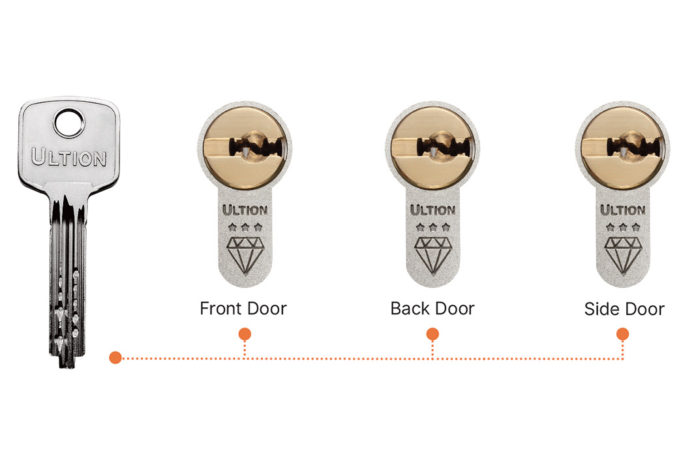 More composite door installers are said to be changing their door supplier to ensure they have the safest lock on the market.
According to Brisant-Secure, its 3 Star Sold Secure Diamond lock, Ultion, is increasingly becoming the 'lock of choice' when homeowners make the decision about which door to buy. The company adds that the opportunity of having Ultion fitted as standard, with an option of the Lock Lock security handle, 'makes a lot of sense'.
Matt Dunne Smith, from Oswestry Windows and Doors, said: "I changed door supplier for Ultion. People are 'security obsessed' these days. It's so important to them, that it's vital for me to be able to offer the safest doors."
Brisant-Secure adds that crime is on the increase and says that the police are 'broadcasting that they can no longer investigate burglary', with the theft of car keys taken from people's hallways becoming a more common story. Lock snapping is reportedly still the number one method for an intruder to access a property. Brisant is so confident with how Ultion protects against snapping, it offers a £1,000 guarantee direct to the homeowner.
OWD claims that its door sales have increased because it looks after people. Not only does it provide every door with Ultion, the company offers customers the opportunity of being 'fully Brisant Secure', with Ultion on all entrance doors, including the garage and shed. Brisant offers a next day keyed-alike service so all locks can be fitted at the same time.